Philips has unwrapped what its "first" Android-based media player.
The GoGear Connect sports a 3.2in touchscreen and contains 16GB of content storage - you can add more by inserting a Micro SD card.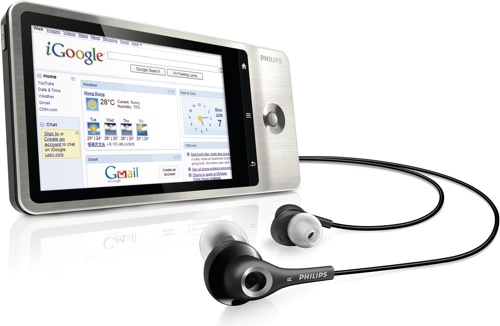 The 113 x 13 x 59mm, 128g player has Wi-Fi and Bluetooth, and can stream music and share files, Philips said.
There's even a camera on the back, of unspecified megapixelage.
It'll ship with noise-cancelling earphones, and the price to you, dear reader, will be around €249 (£205) when the Connect ships in Europe and the UK in October. ®