Archos will release a raft of Android-based tablets later this month, with more following in October.
The line-up comprises devices with screen sizes ranging from 2.8in to 10.1in, with 3.2, 4.3 and 7.0in offerings in between.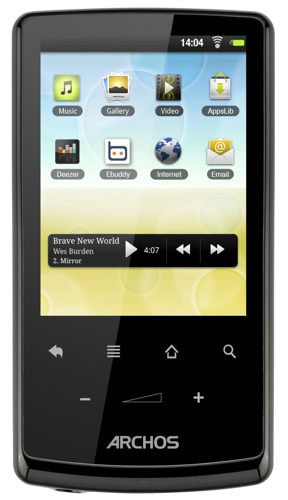 Archos 28
The Archos 28 - the 2.8in, 240 x 320 tablet - is heralded by the company as the first Android-based PMP with a sub-£100 price. It's a pound less than that and comes with a measly 4GB of storage. Pay £109 and you'll get 8GB. Both have an 800MHz ARM Cortex A8 CPU and 802.11n Wi-Fi on board.
The Archos 32 has 8GB of storage, a 240 x 400 screen, and adds Bluetooth 2.1 and a 0.3Mp video-oriented camera to the 28's spec. It'll cost £129.
The Archos 43 not only ups the screen size, but the resolution gets bumped to 480 x 854, the CPU to 1GHz and the camera to 2Mp. It gains HDMI output too. A 16GB model, it'll cost £199.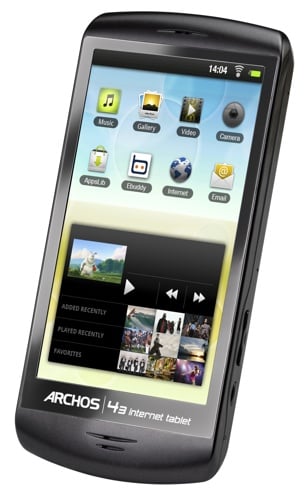 Archos 43
All these glorified PMPs will be out later this month - the real tablets come in October.
The Archos 70 has a 7in, 800 x 480 display, that 1GHz A8 CPU, and 8GB of Flash storage or a 250GB hard drive. The Flash model has an SDHC slot too. Again, 802.11n Wi-Fi and Bluetooth 2.1 are built in, and there's a front-facing 0.3Mp camera. It'll output to HDMI.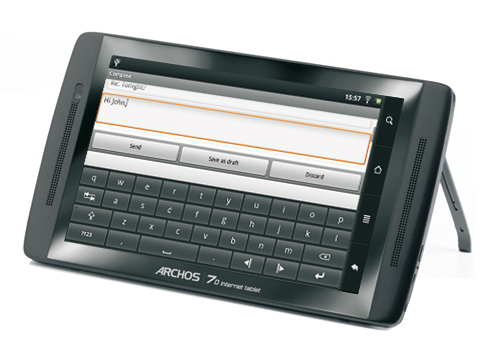 Archos 70
Expect to pay £229 for the 8GB version and £269 for the HDD model.
Finally, the Archos 101 has a 1024 x 600 screen and a choice of 8GB or 16GB Flash storage capacity, expandable by SDHC card. The two models are priced at £269 and £299, respectively.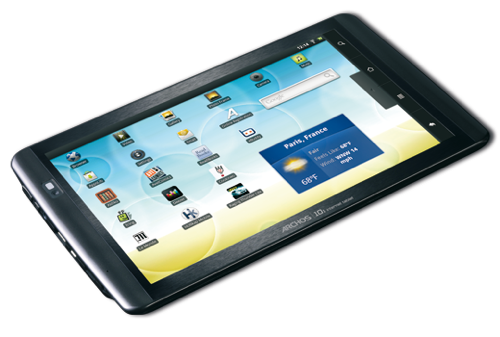 Archos 101
All five devices will run Android 2.2 and support video playback at up to 720p resolution. They all tap into AppsLib, Archos' sub-section of the Android apps market. They support Adobe Flash 10. ®