Samsung N230
The long runner
Review With the majority of netbooks - and indeed laptops - sporting glossy displays, Samsung is sticking its neck out by giving the N230's 10.1in panel a matte coating. While this minimises reflections from overhead lighting, windows and other light sources, it also means it's not quite as vibrant as netbooks with a glossy screen coating – for some, though, this trade-off will be more than acceptable.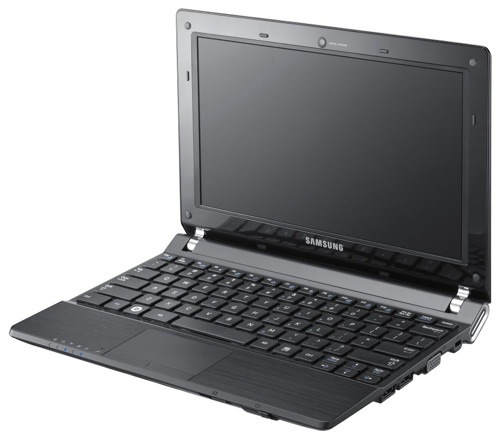 The keyboard has slightly smaller-than-average keys, but there's a good amount of space between each one so accidentally straying onto a neighbouring key is rare. And by providing a good amount of travel to each key, Samsung has done a sterling job with the keyboard.
The touchpad has been given a slightly rough texture to aid usability and, thanks to the slightly longer-than-average chassis, is of a decent size. Although the touchpad buttons are responsive, they're also very thin and require a precise touch.
Looping a video using VLC, the N230 lasted 6h 10m, which is pretty darn good. The large 66Wh battery is physically well-designed, propping the N230 up slightly at the rear to create a comfortable slant to the keyboard.
Verdict
With excellent battery life, a top-notch keyboard and a stylish design, the only factor holding the N230 back is its high price tag. ®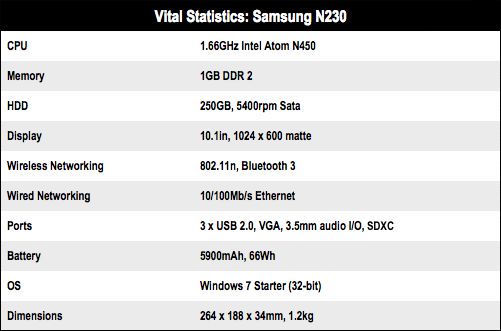 Samsung N230
One of the few netbooks available with a non-glossy display.