D-Link DHP-306AV powerline Ethernet adaptor
Network your mains cabling
---
Review I use a couple of Devolo dLAN AVplus powerline Ethernet adaptors at home, to hook up my wired-only Sony Bravia connected telly to my router. They're great adaptors, but with a pass-through three-pin power socket, they're bulky. D-Link's latest adaptor, the DHP-306AV, offers a more compact alternative.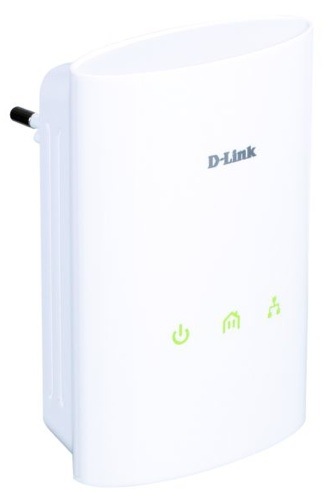 D-Link's DHP-306AV: compact
You'd not know it from the box, or the adaptor itself, but the D-Link adheres to the HomePlug AV powerline standard, which provides throughputs of up to 200Mb/s over mains wiring.
Like all other 200Mb/s adaptors - even those based on the rival Universal Powerline standard - this one sports a 100Mb/s Ethernet port because there's no way that in the real world you're going to get speeds anywhere near the maximum, which is the raw speed before error correction and data-exchange protocols have taken up bandwidth, let alone the impact of noise on the line.
The throughput you actually get depends on the state of your electric wiring, what other devices you have plugged in, how far apart your adaptors are and so on. I did a file-transfer test, uploading and downloading a movie file to and from a network hard drive and got a reasonable average of 62Mb/s, which is pretty much what I get with the Devolo adaptors.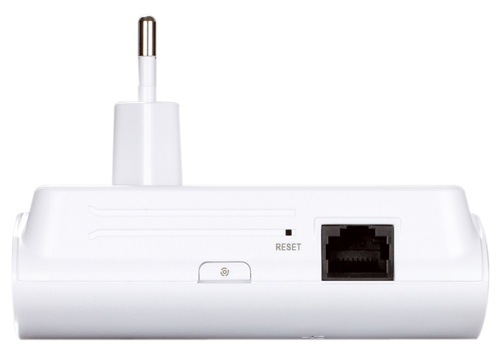 The Ethernet port is on the side... but still only 100Mb/s
The D-Link adaptor has push-button encryption: press the key on each adaptor and they'll jointly agree on and share a 128-bit AES encryption key. Or you can set your own using the utility D-Link bundles with the DHP-306AV. Nicely, the utility lets you give names to each adaptor, the better to see which one each one on this list is: 'living room', 'router' etc.