This article is more than 1 year old
General Motors bitchslaps Tesla with Range Anxiety™
Fixed grins at cheeks-aflame 'leccycar firm
As US motor mammoth GM gears up for the launch of its plug-in hybrid Chevrolet Volt, it has applied to trademark the term "range anxiety" - meaning the fear suffered by battery-car owners regarding their ability to get home again after a given journey. Upstart battery car maker Tesla Motors has issued a panicky and unconvincing statement in response.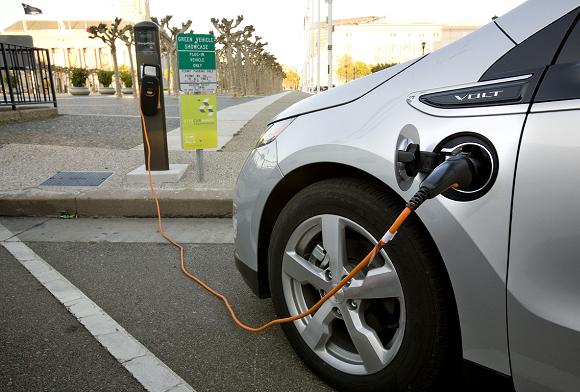 If you can't find one of these, just go to a petrol station.
The GM trademark application for "range anxiety" was noted on Tuesday by car-crazy news site Jalopnik, and has been widely picked up in the mainstream media.
"It's something we call 'range anxiety,' and it's real," a GM spokesman told Jalopnik. "That's something we need to be very aware of when we market [the Volt]. We're going to position this as a car first and electric second... people do not want to be stranded on the way home from work."
The Volt, as a plug-in hybrid, is expected to be able to make short trips - for instance the average American's daily commute - purely on battery power, and recharge from the mains in possibly-righteous-one-day-when-grid-leccy-is-green style. But it also has a normal combustion engine, which will kick in once the battery goes flat.
GM feels that "range anxiety" is a major reason why its original EV-1 battery car of the 1990s failed.
"We've been here before," says GM marketing honcho Joel Ewanick. "We have first-hand experience with what the issues are."