It's only September, but we feel pretty confident that the El Reg 2010 Product Name of the Year will be awarded to the spectacularly-titled BumChum - a silent bass drum monitoring system which promises lively "bottom-end thump".
Yes indeed, for just £1199, you too can have a BumChum of your very own, which "which turns the bass drum(s) - or any other signal for that matter - into a physical thump up through the drum stool".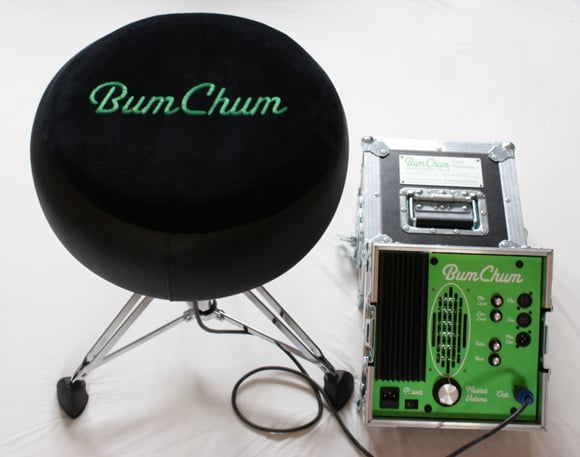 The blurb continues: "This thump is registered through bone conduction, which is a big part of how low frequencies are heard anyway."
Well quite: it's to be expected that BumChums operate via bone conduction, and rest assured that it will be "100% consistent, night after night". One of the men behind the BumChum, fully-satisfied drummer Dil Davies, enthuses: "I've been touring extensively with my BumChum, and it is FANTASTIC." ®