In addition to the K-r DSLR, Pentax also rolled out a couple of compacts today, both part of its Optio line.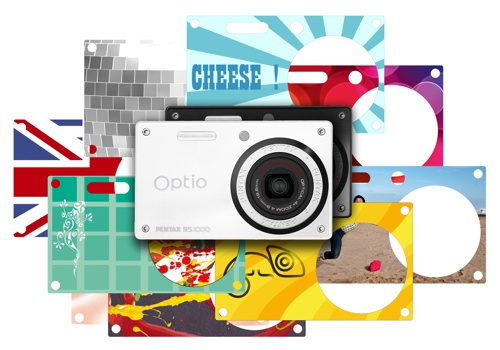 RS1000: you want custom covers, it's got 'em
First up, the RS1000, described as the "chameleon" of compacts becase you'll be able to clip any of a selection of colourful decals to the front of the camera.
Pentax has launched a website where you can download skin design and print software, or download pre-created ones.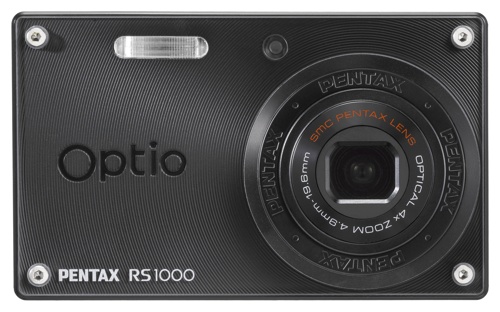 Behind such frills sits a compact, "credit card-sized" lightweight compact with a 14Mp sensor, a 27.5mm wide angle lens with 4x optical zoom and 720p HD video recording capability, and a 3in, 320,000-dot LCD.
The RZ10's claim to fame is a 10x optical zoom 28mm wide angle lens, all placed before a 14Mp sensor. There's a 2.7in, 230,000-dot LCD round the back, and all the features you'd expect from a modern compact in between.
It also supports Eye-Fi wireless SD cards for network connectivity.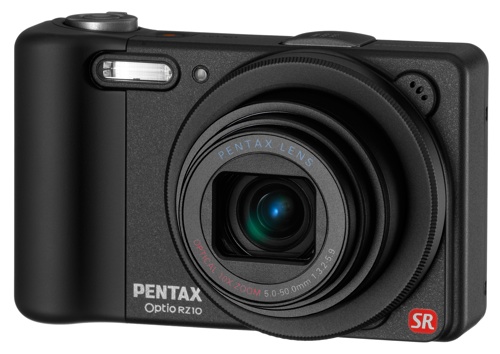 RZ10
You can view the RZ10's specs here. The RS1000 spec sheet can be found here.
With all the stickers available, the RS1000 comes in a choice of white or black bodies. In addition to those colours, the RZ10 comes in red, green and purple.
The RS1000 and the RZ10 will both be out mid-October for €129 (£107) and €179 (£149), respectively. ®