This article is more than 1 year old
World's only real flying car in price hikes, further delays
On time, on cost, on spec: Choose two er, none
The firm behind the world's most plausible near-future flying car has pushed back delivery dates again, and suggested that vehicles may wind up costing substantially more than had been planned.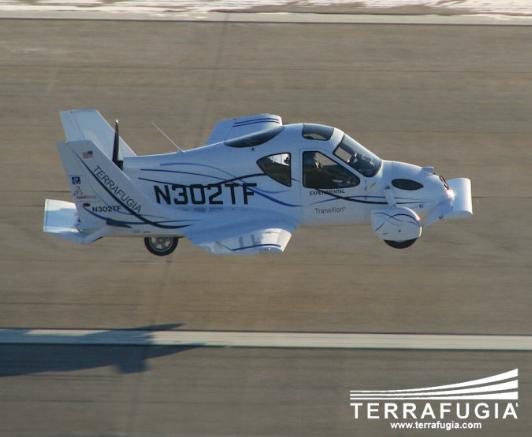 Now it needs to get off the ground commercially
Terrafugia Inc, engaged in developing the Transition "roadable aircraft", made the announcements in a statement issued yesterday. The company says it is now setting up for "low volume production" in a new facility in Massachusetts, and that this "could allow low volume production to begin as early as late 2011".
The most recent Terrafugia forecast had suggested that initial deliveries would begin in 2011, but it now appears that actually the company will only commence building the aircraft at that stage. Furthermore, Transitions were originally expected to sell for $148,000: Terrafugia now says the initial price is "expected to be between $200,000 and $250,000".
In the air the Transition has similar attributes to a normal light two-seater aeroplane. However, unlike a Piper Tomahawk or similar it can fold up its wings once on the ground and drive on the road.
This means that a Transition pilot, having flown to an airstrip near his destination, has no need to find parking space for the plane and then continue on the ground in a hire car or cab: he simply drives out of the airport gate and parks at the kerb once he gets where he's going. If bad weather should set in before the return flight - an event which would prevent most private pilots, lacking instrument ratings, from getting their aircraft home - he simply drives back on the ground.
These are excellent unique selling points: the Transition is a good idea and if it could have been delivered at the planned price, spec and date (it ought to have been on sale for a year by now) it would surely have been a success.