Group Test If you shop around you won't have to try too hard to find deals around £100 cheaper than the manufacturer prices quoted here. Moreover, even at the budget end of the market, there really does appear to be something for everyone.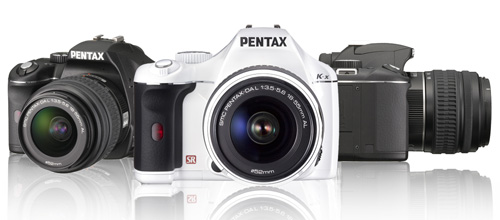 The Olympus E-450 is a fast shooter and very pocketable too. However, the storage card options and smaller sensor with its so-so performance do impact on its attractiveness. That said, it does have a great price and you have to look no further than the company's own web site to find it.
The Sony Alpha A290 also has storage options, but with one being the ubiquitous SD card, it has the edge on the Olympus. The images are certainly respectable and if the megapixel count is important to you, at 14.1Mp this is a high scorer of the bunch, but also the slowest shooter in continuous mode.
With a veritable arsenal of lenses and accessories, choosing a Canon to kick off your DSLR odyssey is an appealing proposition. The EOS 1000D has much to commend it too, such as its useful array of dedicated buttons for common features and good noise performance. Yet the asking price seems high when compared to the HD video-shooting Pentax K-x . The feel of the plastic body of the EOS 1000D doesn't do it many favours either.
Relying on AA batteries is a mixed blessing with the Pentax K-x, as you'll want some rechargeables, but you'll soon get over this niggle, as the K-x is a great performer in terms of noise and optically too. Being able to capture 720p video is a real bonus too. If you're after a system you can experiment with, then the Pentax K-x has a lot going for it. If you plan on using ancient lenses with adaptors, then this camera's in-body image stabilisation will take care of the shakes, no matter what you put on it. Given its versatility, but bearing in mind its price, the Pentax K-x is our Reg Hardware Recommended model.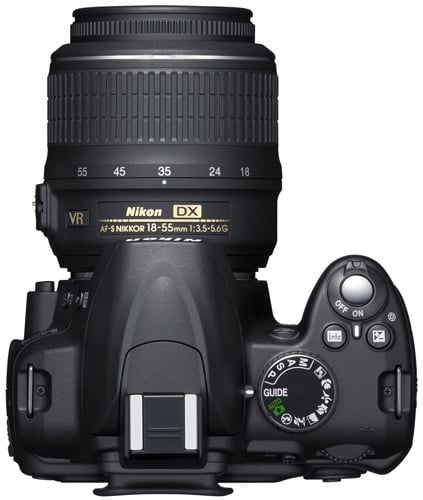 This summer Nikon announced the D3100, which at £580 is a good deal more expensive than the D3000, which is still holding its own on the shop floor. Indeed, it holds it own against the competition here too, as its combination of image quality and ease of use make it an ideal camera for beginners and enthusiasts alike. Lest we forget Nikon's superlative range of lenses and accessories that, while not necessarily the cheapest, are quality offerings all the same. Indeed it is the issue of image quality that has been a priority in this group test and the Nikon D3000 scores highly in this respect and is the Reg Hardware Editor's Choice. ®
Budget DSLR Camera Group Test