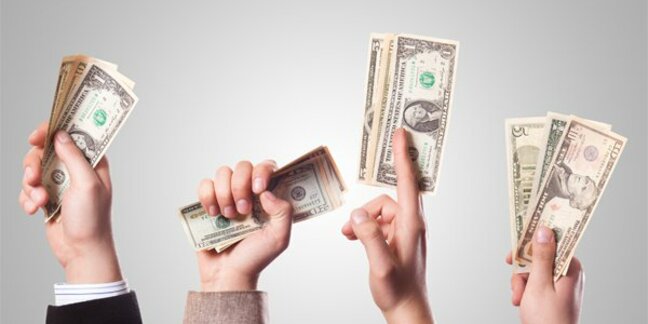 Server wannabe and networking juggernaut Cisco Systems turns the crank on its Unified Fabric converged networking and Unified Computing blade and rack servers today with a new half-width blade that sports lots of memory capacity, the first in a revved lineup of Nexus switches, and virtualized server appliances to run on the whole shebang.
The new blade server for the "California" Unified Computing System is called the B230-M1, and it is based on Intel's Xeon 7500 series of processors. The Xeon 7500 and their cut-down versions, the Xeon 6500s, are aimed at machines with more than two or more sockets and were really designed for machines sporting four sockets or more.
But with virtualization taking off and memory being more of a bottleneck than CPU for a lot of virtualized workloads, IBM, Dell, and other server makers have adapted the Xeon 7500s for two-socket designs with fatter memories than are possible using the higher-volume and less-expensive six-core Xeon 5600 processors. Cisco is now joining this pack with the B230-M1 blade.
This may seem a little bit odd, since when the UCS blade servers were announced in March 2009, one of the big deals that Cisco made about the machines is that it had created an ASIC add-on to Intel's that allowed for the main memory of machines using the quad-core Xeon 5500 processors to be pushed by a factor of 2.7 over all other two-socket designs to 384 GB. The memory extender is offered in the B250-M1 (Xeon 5500) and B250-M2 (Xeon 5600) blade servers as well as in the C250-M1 (Xeon 5500) and C250-M2 (Xeon 5600) rack servers.
The problem with the memory extension ASIC used in these systems is that the blade (which is mounted horizontally, not vertically, in the UCS chassis) is full-width instead of half width like that B class standard blades. If you want more memory density, you have to lose half the slots in the chassis.
The Cisco Systems B230-M1 blade server.
The new B230-M1 aims to give customers who can afford to pay a premium for Xeon 6500 or 7500 chips a different option, which is a half-width blade that has 32 DDR3 memory slots. That's not quite as much as the 48 memory slots in the fat B250 series blades Cisco did all that engineering for in the original California blades, but the 256 GB supported on the new B230 blade is going to be suitable for a number of customers with heavy memory demands.
With the B230, customers will be able to put as many as 16 relative slow but heavily cached Xeon EX cores against 256 GB, compared to eight or twelve Xeon EP cores running close to 3 GHz against 96 GB of memory in the standard blades and eight or 12 Xeon EP cores against 384 GB in the fat and wide memory extended blades.
Cisco is using memory sticks from Samsung in the B230-M1 and is supporting 8 GB sticks. The company will eventually support 16 GB memory sticks, and that will double up the memory in the B230-M2 to 512 GB. Similarly, the memory capacity on the fat and wide B250-M1 and B250-M2 blades will double up with 16 GB sticks, too. One more thing: the memory on the B250 blades runs at 1.33 GHz instead of 1.06 GHz, so not only are the cores faster on these blades, so is the memory.
As you can see from this top-down view of the B230-M1 blade, there just is not a lot of room for anything else on this blade, especially something that would create lots of heat like a disk drive would:

Cisco is supporting five of the 11 "Nehalem-EX" Xeon 7500/6500 processors in the B230-M1 blades, including the low-voltage eight-core L7555, which spins at 1.86 GHz and is rated at 95 watts, and the X7560, also an eight-core variant but one that spins at 2.26 GHz and radiates 130 watts. It is interesting that Cisco is ignoring all of the other models in the Xeon 7500 family and is just going for the two parts with the full-on 24 MB L3 cache.
Cisco is supporting all three models in the Xeon 6500, which are tweaked versions of the Nehalem-EX lineup that only work in two-socket servers and which sport significantly lower prices, core for core, compared to their Xeon 7500 brethren. (See our full analysis of the Xeon 6500 and 7500 processors here.)
The B230-M1 has a single dual-port mezzanine slot, allowing for 20 Gb/sec of redundant I/O bandwidth back to the UCS 6100 fabric interconnect, which is a modified version of the Nexus 5000 converged enhanced Ethernet switch from Cisco that plugs into the UCS 5100 blade chassis.
Paul Durzan, director of product management for the Server Access and Virtualization Group at Cisco, says the B230-M1 is a little different from the other blades in that it does not support hard disk drives, but only solid state disks. The SSDs are front accessible, hot swap units and come in 32 GB, 64 GB, and 100 GB capacities. The SSDs can be mirrored if you want, using an LSI SAS2108 RAID controller.
Durzan says that the B230-M1 blade is optimized for running transaction-oriented and database applications that can fit onto a 16-core system as well as desktop virtualization, financial services, and service provider/hosting applications.
The B230-M1 blade for the California machines will be available in the fourth quarter of this year. Pricing was not announced for the device.
Sponsored: Webcast: Simplify data protection on AWS