This article is more than 1 year old
Halo: Reach
Start the Fight
Review Of all life's truisms perhaps the most specious is that nothing is perfect. Whether a safety valve to prevent a blowout of hubris, or merely an envious reflection of our flawed and capricious nature, it is dogma inherent to all. But nowhere is it more apparent – or afforded greater prominence - than when wielded as a chisel by the critic.
You see, it's all too easy to start with that incontrovertible truth and work backwards - to imagine perfection as a solid, unachievable 100 per cent block, and then whittle away each glaring fault to reveal a true estimation. When reviewing, it helps minimise bias and emotion, and provide a balanced, selfless argument to an audience of diverse tastes.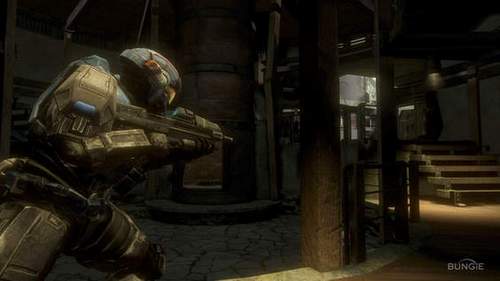 Reach steps it up to another level
And so, by dropping the chisel altogether with Halo Reach and leaving that 100 per cent score intact, I know I'm inviting extreme reactions. One man's Halo is another man's Daikatana, especially to Sonybois and those PC gamers still resentful of Bungie's decade-old defection to the Xbox with Combat Evolved.
And die-hard Halo fans themselves will likely have developed severe battle fatigue after the trudge through Halo 3's blockbuster banalities and ODST's divisive hub structure and combat vignettes.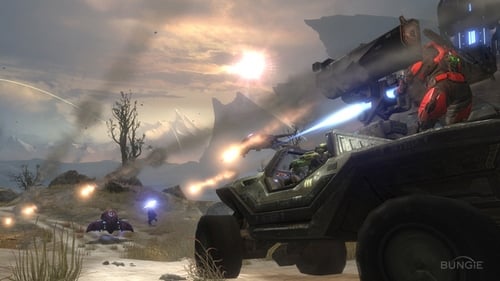 That's a jeep shot if I ever saw one!
Indeed, it's even possible to find fault with Reach itself. The graphics, although an improvement over Halo 3, remain some way short of the best 360 titles. Dynamic check-pointing still occasionally leads to frustrating pinch points, and very occasionally to game breaking zugzwangs. And the narrative continues to mumble along like a Special Brew-drinking-tramp raving about something, something alien race, something humanity, something intergalactic war.