Halo: Reach
Start the Fight
---
The Perfect Score
But Reach thoroughly deserves its perfect score. By paring Halo back to Combat Evolved's uncluttered focus, while including only its sequels' very best elements, and retaining its ability to amaze with jaw-dropping spectacles and set pieces, Bungie has crafted the ultimate swansong to its decade long saga.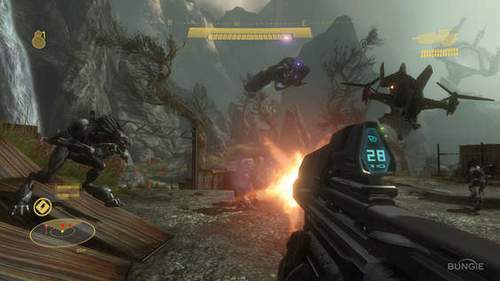 Shooting forward in style
Immediately preceding the events of Combat Evolved, Reach tells the story of Noble Team, a troop of Spartans defending humanity's military power base on the planet Reach from surprise invasion by a massive Covenant armada. In the face of such an indomitable enemy there's something very noble about Noble Team.
Some may mistake their flat dialogue or lack of COD-style 'getsum' brouhaha as a failing of Bungie's narrative, but Reach's sombre perspective - which owes more than a passing nod to the Mass Effect games - simply reflects the Spartan lore of super-soldiers born to die.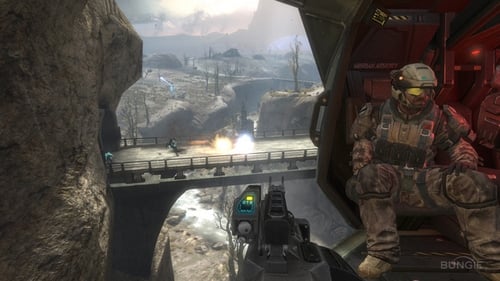 Death from above
As Noble Team's laconic FNG, Noble Six, your task is to disrupt the invasion long enough to evacuate the remaining inhabitants and salvage as much military hardware as possible. Deep behind enemy lines, every inch of ground, every outpost, mountain path and landing zone must be fought for tooth and nail, where infiltration, hit-and-run skirmishes and sabotage are the rules of engagement.