Halo: Reach
Start the Fight
---
The best weapons and vehicles in the series' history!
This guerilla warfare is perfectly suited to Bungie's peerless combat and variety, which excels regardless whether you're racing through the legs of giant Scarabs on your quad-bike, or facing off against four Hunters in a neon-drenched nightclub atop one of Reach's spacescrapers.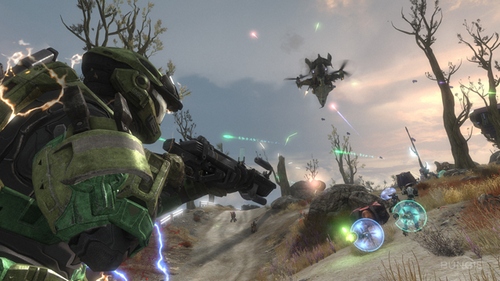 Wield those shields
To help finish the fight, Bungie has assembled the best weapons and vehicles in the series' history, from reinstating the pistol to its former glory and including the Revenant - a small, nimble Covenant tank - to introducing new equipment collectibles, such as the armour lock, hologram and jetpack, which bring significant, complementary changes to combat tactics.
Useful and enjoyable in the main campaign, these equipment collectibles come into their own in multiplayer, where they are assigned as class-specific loadouts. As in the campaign, these new additions are infused into the classic structure to ensure evolutionary gameplay, which marks the pinnacle of the Halo multiplayer experience.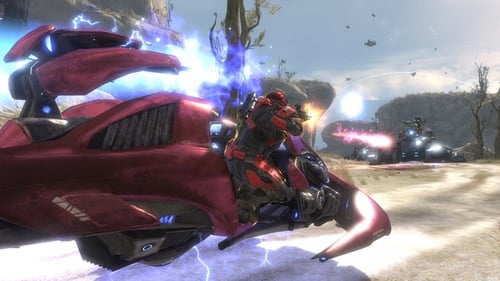 A lotta bang for your truck
But if the promise of jetpacking your way to domination, or watching your enemy cluelessly empty a full clip into your hologram doesn't whet your appetite, then perhaps the new modes will. Joining the regular Slayer and CTF modes, Invasion is the best of the new team death match types, which sees 8 vs 8, Spartans vs Covenant fighting on a dynamically changing battlefield, punctuated by increasingly powerful load-outs.