Halo: Reach
Start the Fight
---
10 Years in the Making
Firefight makes a welcome return from ODST, but now adds a vast array of user-configured options and a new versus mode, where two players assume the roles of Covenant Elites, blending in with the horde to inject unpredictable human intelligence to proceedings.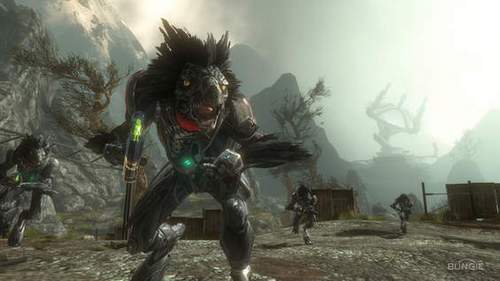 Great balls of fur
And lastly, the Forge editor returns, this time more powerful and adaptable than ever. While still not a full level editor, the amount of customisation, especially in building blocks, should lead to a level of user-generated content unseen in previous Halos, and increase the longevity of online play.
Verdict
As a crescendo 10-years in the making, Reach meets and defies all the right expectations. The campaign may ultimately prove a little too nostalgic for some, but for those who have patiently awaited the true successor to Combat Evolved, Reach delivers where all the other sequels failed. And in its multiplayer, Bungie masterfully balances old with new to again prove itself without equal in understanding its product and fans.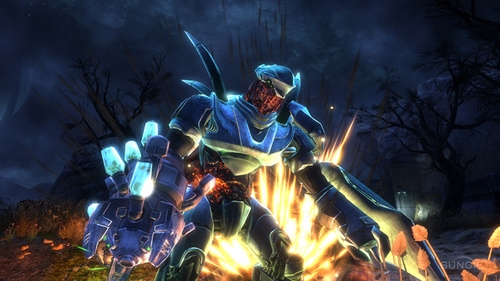 Light me up, here I glow
Set amid the bombarded ruins of Reach's capital city New Alexandria, one level near the end of the campaign asks 'can the last person to leave please turn off the lights.' It's a poignant reference to Bungie's conclusion of ten years' development. But, so perfect is Reach, and so dedicated are Halo's fans, it will surely be a long time before that light finally goes out. ®
More Games Reviews

Tom Clancy's
Hawx 2
Mafia
II
Kane & Lynch 2:
Dog Days
Lara Croft and the
Guardian of Light

Halo: Reach
A fittingly perfect farewell to Bungie's genre-defining FPS series. Available on Xbox 360 only.