This article is more than 1 year old
Robot footballers 'will beat Human Race first eleven by 2050'
Will presumably thrash England in about 3 or 4 years
A top Australian computing boffin, analysing the state of play in today's RoboCup droid football leagues, says that robotic footballers will be able to beat the best human players in the world by 2050.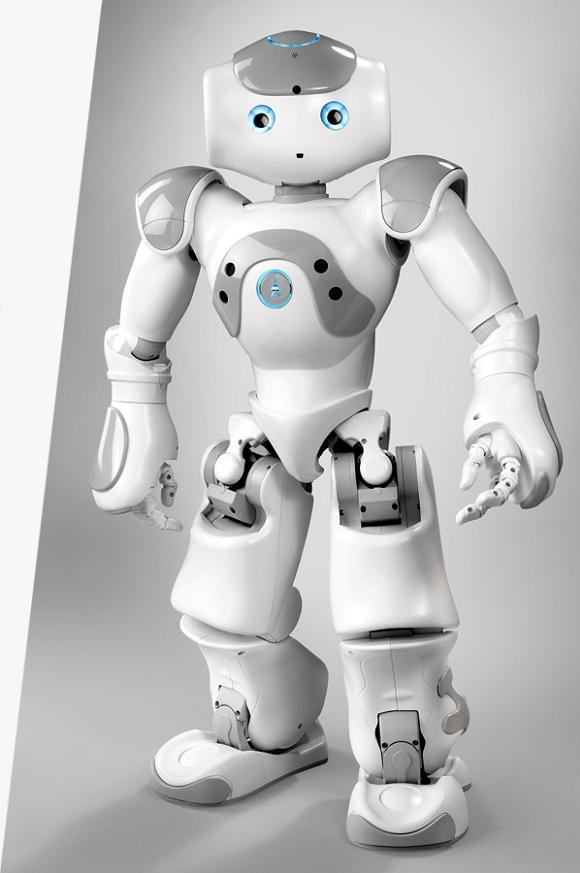 Rumours of unsavoury off-pitch antics with pleasure units are completely unfounded.
Claude Sammut is professor of computer science and engineering at New South Wales Uni down under, and is a successful manager in the RoboCup leagues. In a recent journal article examining the current standard of robot football and looking to the future, he writes:
In 1968, John McCarthy and Donald Michie made a bet with then Scottish chess champion, David Levy, that within 10 years a computer program would be able to beat him. It took a bit longer than 10 years (nearly 30) but eventually such programs came into being. In the same spirit of a grand challenge, RoboCup aims, by the year 2050, to develop a team of fully autonomous humanoid robots that can win against the human world soccer champion team.
In chess at any rate the battle of man vs machine would seem to be pretty much over, in that only the human race's greatest grandmasters can even offer a proper computer a struggle. Even such humble machines as smartphones can nowadays play at ordinary grandmaster level.
In football, however, it's still all to play for. The current Aldebaran Nao players of the RoboCup leagues (pictured) aren't even at the jumpers-for-goalposts level yet, yet alone able to make the Rooneys and Beckhams of this world break a sweat.
As yet there is no such all-human-race team, for lack of credible opposition. But it does seem reasonable to suggest that one might be formed as soon as droid sides became able to beat lower-ranking Premier League or World Cup teams. Presumably this might happen some years before the eventual robot victory - we might be looking at forming up a Human Race first eleven as soon as 2040.
Sammut, as an experienced veteran manager in RoboCup, admits that his lads have a hill to climb before they can qualify for the World Cup. He also references legendary homophobia-persecution WWII hero codebreaker AI boffin Alan Turing, who would probably have been a top RoboCup manager today.
[The lads] will have to be able to sense and act in completely unstructured environments. [We're making 110 per cent effort on] perception, decision making, learning, and cooperative behaviors ... Robots are integrated hardware and software systems [and it's a game of two halves] ... In the words of Alan Turing 'We can only see a short distance ahead, but we can see plenty there that needs to be done.'
Lest anybody should think that efforts by humanity to fashion the robotic footballers which will one day vanquish us at our most venerated pastimes are a waste of time, readers should note that the RoboCup leagues aren't all about football. There are also subsidiary events which offer concrete betterment for humanity as opposed to sporting humiliation.
We refer, of course, to the "robotic home helper" events - designed to lead one day to our long-promised robot butlers.
Read Sammut's in-depth roboball analysis here. ®