This article is more than 1 year old
Apple iPod Nano 6G
Finger tapping good?
Audio quality is similar to that of all the other iPod models, and limited more by Apple's cheap and nasty earphones than anything else. Battery life is rated at 24-hours for music playback, although in tests it lasted for about 22 hours when I left it running overnight.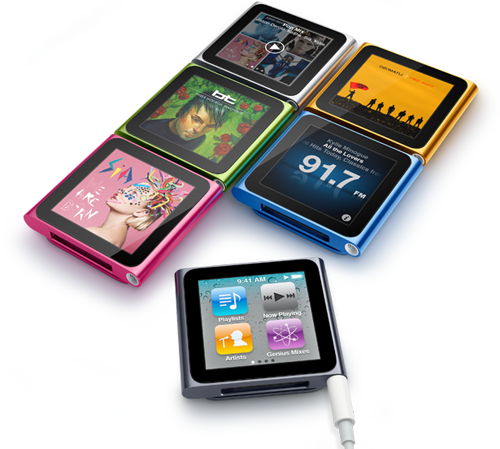 A lack of video options is disappointing
You can get the Nano in seven different colours, with either 8GB or 16GB capacities. Prices have crept up a bit though – the 8GB model now costs £129, whereas the 5th generation model was £115, while the 16GB model goes up from £135 to £159. That leaves a glaring gap in the iPod range between the 2GB iPod Shuffle at £39 and the Nano at £129, and I can't help thinking that Apple needs something closer to the £100 mark with Christmas coming up.
Verdict
The new iPod Nano is certainly neatly designed, and the touchscreen will have definite novelty value for people who haven't previously been able to afford an iPhone or iPod Touch. I can live without the camera but the lack of video playback seems like a rather mean cost-cutting measure – especially given the price increase. It could be that the higher price allows Apple's rivals to get a foot in the door when recession-hit parents are looking for Christmas presents that come in at less than £100. ®
More PMP Reviews...

Sony Walkman
NWZ-A845
Cowon
iAudio J3
Speedo
Aquabeat
Samsung
YP-R1

Apple iPod Nano 6G
Diminutive iPod revamped with touchscreen tech, but at the cost of its predecessor's video capabilities.
Price:
8GB (£129), 16GB (£159) RRP