Can the iPad ever replace the netbook or notebook? There seemed only one way to find out: take the Apple tablet to Intel Developer Forum and leave the laptop at home.
That's what I did, and after four days spent checking email, browsing the web, posting on Twitter, taking notes and writing up stories, I can say the iPad comes darn close.
But not close enough.
It's easy to say that conclusion was the obvious one, and I knew that some tasks might be impossible to perform on the iPad. But I figure you have to try these things rather than rely on assumptions. And, in fact, most of the tasks I put the iPad to were not impossible, just a little harder to achieve than they would be on a laptop or netbook.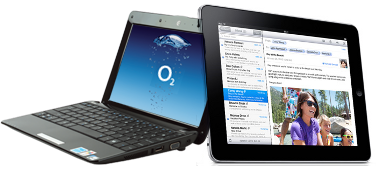 Device vs device
So, with the exception of photo editing, there's nothing I could not do using the iPad. To make matters easier, I took along Apple's iPad Camera Connection kit and its Bluetooth keyboard. The latter was clearly a better text-entry device than the iPad's virtual keyboard, but I have to say that I found taking notes, writing email and producing copy in the iPad's keyboard more straightforward than I expected. Get your muscle memory right so you can type quickly, and you're fine.
An important benefit of the keyboard: cursor keys. The iPad's virtual keyboard lacks them, but for quickly selecting areas of text for cutting and pasting they are essential. Apple's Pages app makes a fairly decent word processor, though for the work I do the iPad's bundled Notes app would have sufficed.
Selecting and moving text is something computer users do without thinking, and it's a shame it's not well implemented on the iPad. It could have been - it's a software limitation, not a hardware fault. Apple, please take note.
Similar topics