Review I'm used to seeing Dell laptops and PCs that are as dull as mud, so the rather attractive-looking Inspiron 15R sample came as a shock. The lid comes in a choice of red, pink, blue or black while the deck of the chassis surrounding the keyboard is chromed.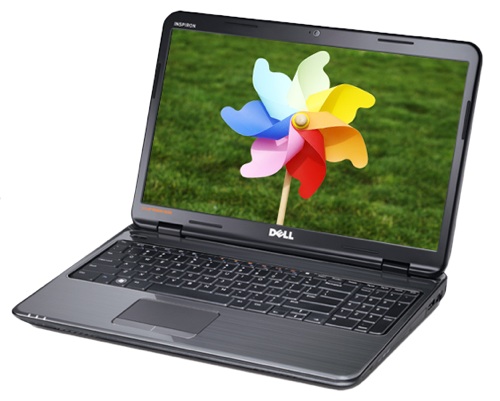 The power button and activity lights use subdued white LEDs and really look the part. There's also a blue LED in the power cord that lights up when it is plugged into the mains.
A word to the wise here: my "pink" sample, which looked more like blackcurrant, didn't appear as an option when I priced the Inspiron 15R as the only choice on offer was "Mars Black". You need to specify Dell system code N07N5016 on the phone if you want 'something extra.'
The layout leaves something to be desired as two of the USB 2.0 ports are inconveniently located on the rear of the chassis along with the power connector.
When the Dell is working hard the cooling fan becomes audible as it deals with the dual tasks of cooling the AMD ATI Radeon HD 5470 graphics chip and the Core i5 CPU.
On the plus side the Dell comes with Microsoft Works 9 and Roxio Burn software. Unfortunately, you also get McAfee SecurityCentre.
Verdict
Dell has allied a decent specification with appealing looks to deliver a good laptop. ®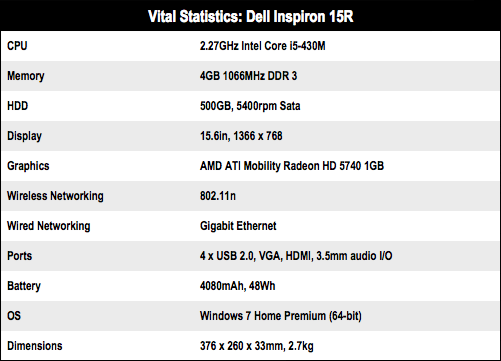 Dell Inspiron 15R
Good looks and decent performance make for a fine notebook.
Similar topics