Review Lenovo offers its ThinkPad Edge in a massive number of permutations but they are all rather expensive and start north of £1000. My review sample was a relatively basic model that came without the 3G mobile broadband option and with the 4GB of memory installed in two modules, leaving no scope for an upgrade in that department.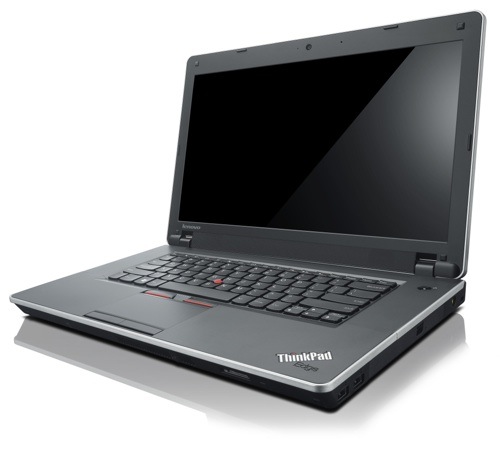 It did, however, come with Windows 7 Professional rather than the more usual Windows 7 Home Premium. This change raises the nominal price to £1095 which is then discounted to £804 on the Lenovo website.
That's a high price to pay for a laptop with a Core i5 CPU and Intel graphics. However, Lenovo has sprinkled a handful of ThinkPad magic dust to ease the pain. The keyboard dispenses with the superfluous number pad and as a result it looks rather small but feels rock solid when you type. The controls are doubled up with the superb TrackPoint nestling among the keys and three mouse buttons below the spacebar.
Further down you get a regular touchpad and two more mouse buttons.
I loved the look of the wireless and battery meters in the system tray. However, the figure for predicted battery life was refreshed every few minutes and fluctuated as the software assessed the current workload.
There are other neat touches, including air-bag protection for the hard drive and a collection of software utilities in the ThinkVantage Toolbox that include System Update 4.
God help me, I even liked the illuminated dot on the 'i' of the ThinkPad logo on the lid of the laptop.
Verdict
The original price that Lenovo lists on its website is absurdly high but the hardware is sublime. ®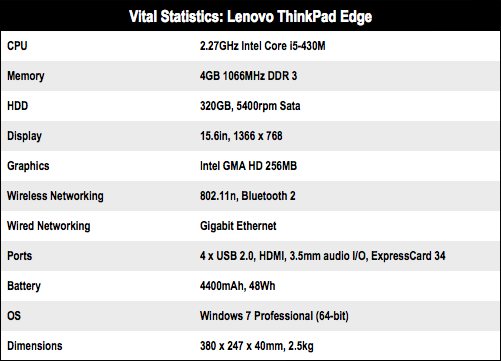 Lenovo ThinkPad Edge
Very good hardware and spec - but you'll pay for the privilege.
Similar topics