Review Toshiba has built its Satellite Pro C650 into a chassis that feels rather cheap and not especially cheerful. The deck around the keyboard has a curious textured finish that shows greasy fingerprint marks horribly.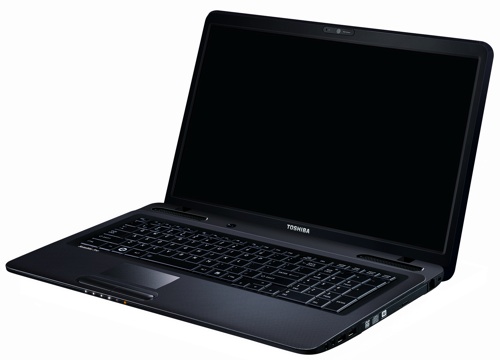 Furthermore, the layout of the hardware appears to be guided by the price rather than by good engineering. The DVD writer is on the right hand side, the SD/MMC card reader is on the front and the handful of ports and connectors are on the left hand side, not that there are many of them as you only get two USB ports and can forget about luxuries such as an HDMI output.
The quality of the screen and keyboard are average but passable.
The C650-121 comes with a number of Toshiba utilities, in particular the Toshiba Bulletin Board that flashes messages such as 'there are three alerts' in much the same way that Windows Updates nags and nags again.
These alerts turned out to be an update for Tempro, a utility the "allows you to fine tune the performance of your laptop", a Bios update and a wireless network driver update, but these are laborious tasks to perform and not for the faint-hearted. For instance the wireless driver update requires that you know whether the adapter inside your laptop is made by Atheros, Broadcom, Intel or Realtek. Fine for Reg Hardware readers, less so for their aged parents or young offspring.
The Toshiba doesn't have much to spare in the way of hardware resources and all this software, along with Service Station and McAfee Internet Security, surely doesn't help the cause.
Verdict
Basic hardware that is topped off with a bunch of Toshiba utilities and then saved from oblivion by a lowish price. ®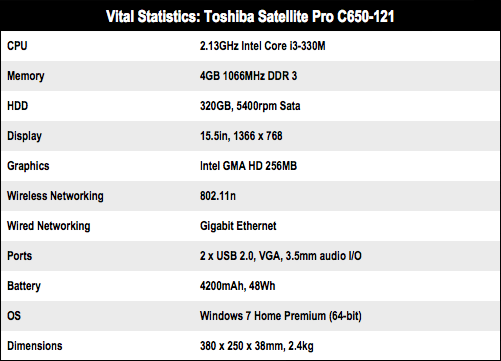 Toshiba Satellite Pro C650
Basic hardware packed into a cheap-feeling chassis.
Similar topics