Apple iPod Touch 4G
iPhone lite
Review The rumour mill was flying thick and fast last year with speculation that the new third-generation version of the iPod Touch would include a camera for the first time. However, the model unveiled featured a faster processor but no camera, leaving the Apple faithful feeling somewhat underwhelmed.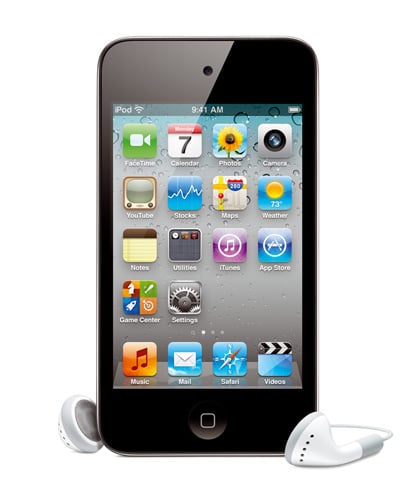 Apple's iPod Touch: includes a front facing camera for FaceTime chat
However, Apple did at least cut the price of the 3rd generation model and Steve Jobs stated that Apple's main priority with that model had been to keep the price down in order to exploit the iPod Touch's new-found status as a hot gaming gadget.
This year's update is a more ambitious affair, though, as the new 4th generation iPod Touch includes a camera as well as a number of other important new features. In fact, about the only things that haven't changed are Apple's little white earphones and the par-for-the course iPod audio quality.
The first thing you notice is that the new model is slimmer than its predecessor, measuring a mere 7.2mm thick. The edges are also more tapered, enhancing the streamlined appearance. Battery life has increased though, with Apple now claiming 40 hours for music playback and seven hours for video – up from 30 hours and six hours for the previous model.
Turn it on and you'll see that the iPod Touch now sports the same high-resolution Retina display as the iPhone. The increased resolution produces smoother text display than on the previous model, while the improved contrast results in crisper blacks.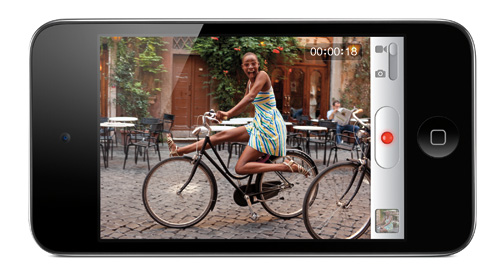 Also offers 720p video recording
But while the screen of the iPod Touch has the same 960 x 640 resolution as that of the iPhone, it lacks the IPS (in-plane switching) of the iPhone screen. As a result, the iPod Touch screen is just a little darker and has a slightly more limited viewing angle than the iPhone. However, that's probably only going to be a problem for people who try to peer at the screen over your shoulder on the tube.