This article is more than 1 year old
Leica revamps rangefinder and compact models
£20k M9 special edition, anyone?
Leica has announced some changes to its line-up at Photokina, with its rangefinder stalwart, the M9 getting a titanium makeover and, at the lower end, there are two new cameras, the D-Lux 5 compact and V-Lux 2 superzoom.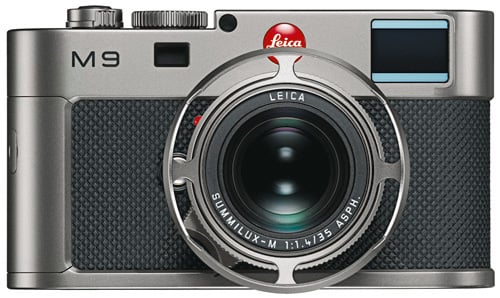 The M9's full metal jacket
Limited to just 500 models worldwide, this showpiece M9 still retains its inherent character, yet Volkswagen group chief designer Walter de'Silva along with his Audi team have reinterpreted the ergonomics of this classic.
Inside there are changes too, with the parallax viewfinder gaining LED illuminated bright line frames, thus eliminating the need for the standard illuminating window, which is absent on the front of this model. The camera is offered with a Leica Summilux-M 35mm f/1.4 ASPH lens that also receives a titanium job. Available at the end of November for around £19,800, you might prefer to consider the standard M9 that Reg Hardware reviewed recently.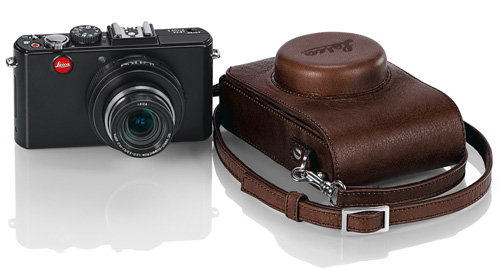 A nice touch, the D-Lux 5's 'old school' leather case will set you back £90
Replacing the D-Lux 4, the Leica D-Lux 5 has the same sensor as its predecessor with the main improvements being a brighter, longer lens with its 5.1-19.2mm f/2-3.3 optics equivalent to 24 to 90mm in 35mm format. It also records 720p HD video in the AVCHD-Lite format. The D-Lux 5 also has an electronic viewfinder option for £270 with the camera itself available for £630 from October 2010.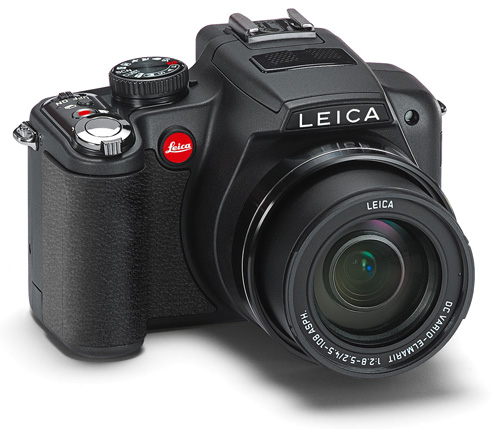 The V-Lux 2 24x superzoom offers HD video and fast burst shooting
The Leica V-Lux 2 with its 24x zoom really does put some distance between it and the old V-Lux 1 and its 12x zoom. Leica's latest compact bridge camera features a 4.5-108 mm f/2.8 - 5.2 lens equivalent to 25–600mm zoom on a 35mm camera. With a 14.1Mp CMOS sensor, the V-Lux 2 is also capable of capturing 1080i-AVCHD Full HD video and aided by an articulating 3in display. The camera's superzoom appeal is complemented by high speed shooting bursts of 11fps at the full resolution or 60 fps at 2.8 Mp per shot. Available from October 2010, the Leica V-Lux 2 costs £675. ®