This article is more than 1 year old
Panasonic expands Micro Four Thirds range
Lumix DMC-GH2 notches up 24p video
Panasonic has introduced the Lumix DMC-GH2, the latest addition to its growing range of Micro Four Thirds interchangeable lens cameras. This model raises the game of this format in a number of ways with its 16.1Mp CMOS sensor set to satisfy stills shooters.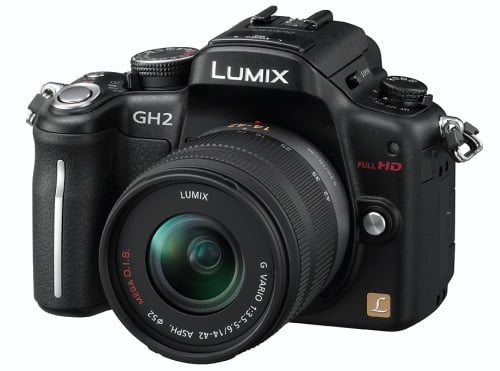 HD ready and then some
Physically, it looks more like the DMC-G2 than the DMC-GH1 and sports the articulating touchscreen of the G2, with other telltale differences being the GH2's stereo mics mounted on the flash canopy.
Besides matching the GH1's AVCHD video capture of 1920 x 1080 at 50i (PAL) or 60i (NTSC), the DMC-GH2 offers two 24p modes: 24H (24Mbps) and 24L (17Mbps). There's also a Cinema mode, which offers film-like gradations.
With improved image processing and faster AF-to-capture response, the DMC-GH2 will be available from November for £900 (with 14-42mm lens) or £1300 (with 14-140mm lens).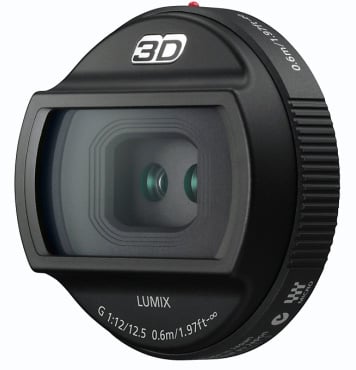 3D spectacle
Panasonic has also announced three new lenses taking its Lumix G-series optics tally up to eleven. The H-FS100300 100-300mm/F4.0-5.6/MEGA O.I.S telephoto offers a 35mm camera equivalent of 200-600mm. For pancake fans there's the H-H014 14mm/F2.5 ASPH wide angle, equivalent to a 28mm lens on camera. And if you've a suitable Panasonic Viera TV to take advantage of 3D shooting, there's the H-FT012E 12.5mm/F12 stereoscopic lens array. ®