No chickens, no hogs
Yahoo! cites statistics from the Environmental Protection Agency that the average data center is a power hog, with a PUE of 1.92. That basically means that for every watt of computing, you need to supply nearly another watt for power distribution and cooling. Hewlett-Packard was bragging back in July that its "Butterfly" modular data centers would have a PUE of 1.25 or lower. Yahoo! rival Google has said that its PUE ratings on its data centers range from 1.15 to 1.25, with its lowest quarterly average being 1.10.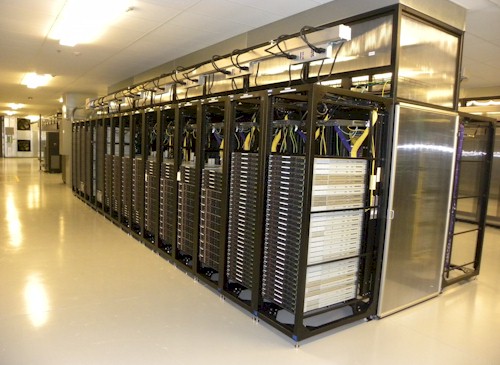 Servers roosting in the Yahoo! Compute Coop
Yahoo! has a 30 acre facility on Lockport and has built up 155,000 square feet of data center capacity on the site thus far and secured 10 megawatts of power. (The original plan from last year called for 190,000 square feet.) A second phase of the buildout in 2012 calls for Yahoo! to add more data center space (how much has not been divulged) and get its mitts on another 5 megawatts of power.
Interesting silly stats from Yahoo!: The amount of energy the company saved by going to the coop design could power 1.1 million laptops for a year and a mere 9,000 New York households. Our houses, it seems, are like baby data centers in their own right. Maybe they need a coop design, too? ®