This article is more than 1 year old
Design mavericks show and tell
Where else to get your salmon-skinned BMW X6?
Video: 100% Design Smaller than last year, but still beautifully formed, 100% Design is back again, the highlight in the London Design Festival itinerary. Here, the way we do life is rethought with lateral takes on home and work environments. Prototypes abound with design concepts taking shape and new materials fashioned to deliver anything from eye candy to eco-friendliness.
This year's show has over 400 exhibitors with some areas set aside for different countries, among them Spain and Korea with Norway's stand being known as the Fjord Fiesta. With the emphasis on form and function, tech ideas have to make a difference to get noticed, so here's a taster of what's on offer.
Can't see the video? Download Flash Player from Adobe.com
Run Personal with Visioweb
A big step in treadmills, besides hooking up an iPod to watch movies or access other entertainment, the Run Personal's Visioweb addition includes a web browser so you walk and surf at the same time. Designed by Antonio Citterio, another first is the use of aluminium and glass in the construction of this type of fitness equipment. It costs £9,065 including delivery and installation, and is available from Harrods or directly or from Technogym.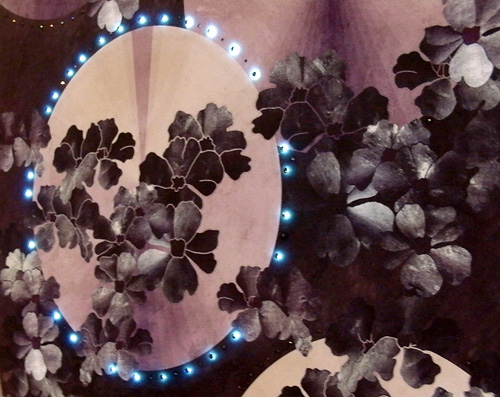 Cut and paste?
Storm Pendulum
Well it had to happen. LED wallpaper, anyone? Meystyle has taken its Swarovski crystal-encrusted products a stage further and offers a selection of LED wallpaper, such as the Storm Pendulum, pictured. It seems the days of glow stars in the kids' bedrooms are numbered, but with prices per roll in treble figures, it might be a while yet.
Can't see the video? Download Flash Player from Adobe.com
Gorilla Glass Crunch Test
Corning's Chris A. Nitz demonstrates Gorilla glass going up against standard and toughened glass samples to see if it's all it's cracked up to be. Used on screens on tablets, mobiles and rugged devices, the Gorilla glass comes through without a scratch, just the protective plastic cover gets a bit wrinkled.