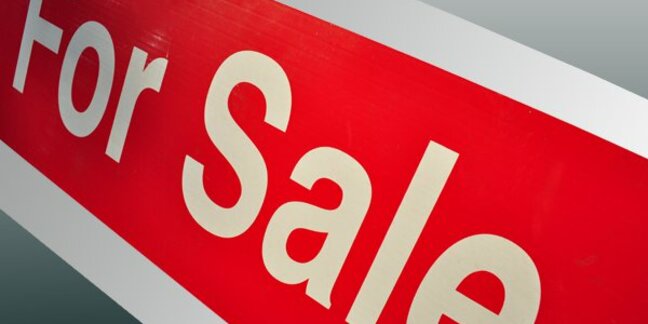 Orange Business Services, the hosting and network operations arm of France Telecom that operates in 172 countries, has caught the cloud bug and has teamed up with the triumvirate (well, duo if you want to be honest) behind the Acadia partnership — Cisco Systems, EMC, and VMware — to launch a line of private clouds it wants to sell, install, and manage on behalf of customers.
Unlike some other infrastructure nuageux efforts of the major telecom providers and their hosting arms, the Orange's Flexible 4 Business cloud goes inside corporate data centers rather than in Orange's own data centers.
Vivek Badrinath, chief executive officer at Orange Business Services, said in a call that the Flexible 4 Business cloud would be based on virtualized servers running VMware's ESX Server hypervisor and vSphere management tools.
Orange has chosen the Vblock bundles, which the three companies announced in conjunction with the Acadia partnership last November. The Vblocks consist of Cisco's Unified Computing System blade and rack servers and Nexus 1000V virtual switch (which runs inside of an ESX Server guest), EMC's V-Max or Clariion disk storage, and the VMware vSphere stack.
Orange's techies will look at what you have and how you want to virtualize it and then come up with an appropriate Vblock setup to host those applications in your data center. The company can reach in and manage your network links between cloudy infrastructure and end users working from inside the corporate firewall or coming in from the internet, and is selling security and unified communication software created by Cisco (and running in virtual appliances), and backup and data deduplication services from EMC as services atop the Vblocks.
Orange has not kicked any money into the Acadia partnership as part of this deal, by the way.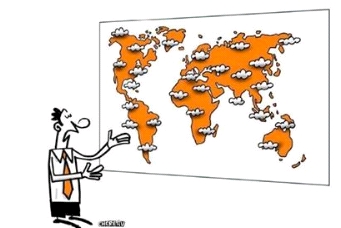 Zut alors! The entire world is Orange and cloudy
Badrinath did not provide specific pricing for the Flexible 4 Business — that's because in any services racket the price always comes with "that depends" in front of it as the vendor tries to figure out what you are currently spending to do something and reckoning how much you might pay to let someone else manage it. Badrinath said that the pricing for the private cloud is meant to be flexible — hence the name — and that Orange will be happy to do a traditional capital expenditure on acquiring the cloudy infrastructure with metered pricing for extra capacity when it is needed, or go all the way and do full metered pricing on the gear and network services added to the cloud.
"This is not a shrink-wrapped product," Badrinath explained, saying that the price would also depend on the service-level agreements that customers want for their servers, storage, and networks.
Eventually, however, as Amazon's EC2 cloud and related storage clouds show, Flexible 4 Business will have to be shrink-wrapped with a set of prices that are publicly available. Customers want virtual and private infrastructure, but will soon only settle for precise and public pricing — with the appropriate discounts because your particular company is always "special."
Badrinath said that Orange will eventually evolve its current hosting solutions into a hybrid public-private cloud that will allow companies who deploy internal clouds based on the Flexible 4 Business gear to automatically burst out to identical VMware-based clouds running on identical Vblock iron hosted in Orange data centers around the globe. This bursting capability could be available by the end of the year or early next year, according to Badrinath.
Orange is adopting VMware's vCloud Director, the cloudy controller announced at VMworld last month, to manage the private clouds. Orange will sell the cloudy infrastructure itself and will provide support for the whole shebang through its support centers in Rio de Janeiro, Delhi, Cairo, and Maritius, off the eastern coast of Africa.
Orange claims to run "the world's largest seamless network" and thinks of the infrastructure nuageux as being "digital factories for servers and storage," as Badrinath put it. Orange can reach into private clouds to manage them over fibre optic, DSL, or satellite links, and says it can get to the remotest parts of the globe. ®
Sponsored: Practical tips for Office 365 tenant-to-tenant migration