Sony has introduced a set-top box that will present the same Bravia Internet TV and DLNA media sharing features built into its latest tellies and Blu-ray players on other screens.
The SMP-N100's content feeds are accessed through Sony's XMB user interface, which allows you to call up the likes of Lovefilm, BBC iPlayer, Demand Five, YouTube, FIFA football highlights, EuroSport content and a host of material less relevant to a UK audience.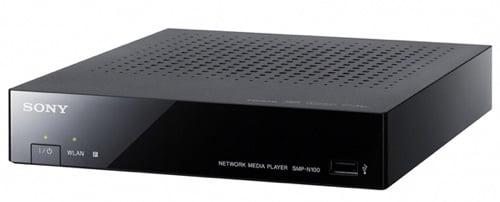 The box connects to TVs through its HDMI, composite- and component-video ports. It has Ethernet and Wi-Fi for network connectivity, pulling down the internet-sourced material as well as file shares on computers and Nas boxes.
You can also control it over Wi-Fi from free iOS and Android apps.
There's a USB port on the front to which you can connected drives containing AVCHD, DivX HD and MKV, and it'll play them back. You may have some success with Xvid AVIs, but not all will play.
The SMP-N100 goes on sale next month for around £150. ®