Review As more and more set-top boxes, TVs and Blu-ray players gain the ability to reach out to the internet for content, your average one-port powerline Ethernet adaptor just won't cut it any longer.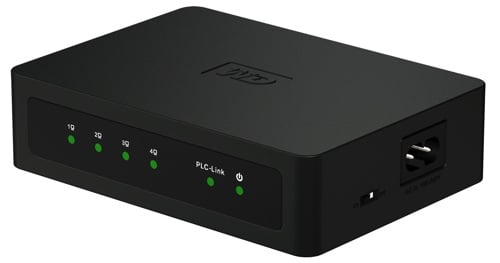 WD's Livewire: power cable in at one end...
Case in point: I have an internet TV and an Apple TV box in my living room, and all of them are able to go online for content. The telly has no wireless capability, and while the Apple TV does, I prefer the speed Ethernet brings over wireless when syncing content to it.
So, two devices, one powerline adaptor. Result: swapping Cat 5 leads back and forth according to need. Not an optimal solution, and one that would be worse if I get a Freeview HD-capable DVR and a Blu-ray Disc player.
Too few free power sockets make putting in a heap of single-port adaptors a no-go. Fortunately, Western Digital has the solution: it's Livewire adaptor doubles up as a four-port switch.
To be fair, WD isn't the first to do this. Netgear had a similar offering out years ago, and in a more compact form-factor. I used one very successfully, but, as an 85Mb/s device it had to go when I upgraded to the 200Mb/s HomePlug AV standard.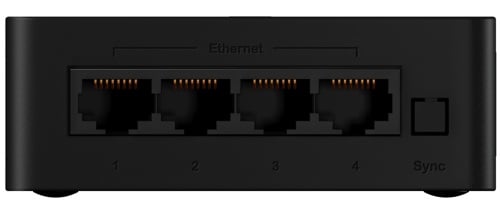 ...and up to four networkable devices in the other
Thankfully, that's a technology the WD Livewire supports and delivers the push-button security set-up common to all the latest HomePlug AV devices, allowing me to swap a Livewire for said single-port adaptor and hook up telly and three other boxes simultaneously.
Similar topics