Dead Rising 2
Yawn of the Dead?
Review Zombies, I love 'em. Sometime during my acne years in the mid-1980s I became obsessed after chancing upon Night of the Living Dead and Dawn of the Dead in a late-night Channel 4 horror season.
If I hadn't messed up the timed recording of Day of the Dead a week later, my fascination with the undead might have... well... died there and then. But, spared the crushingly disappointing denouement to Romero's trilogy, and too young to lay my hands on video nasties, my burgeoning obsession went unchecked.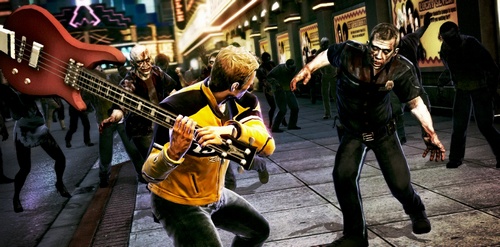 Spank the plank
Over recent years I've endured disappointment after disappointment, with only a handful of notable exceptions preventing disenchantment. But while 28 Days Later and Zach Snyder's re-imagining of Dawn of the Dead lifted my spirits, I believe the greatest zombie movie is yet to be made.
[Yes it has: Shaun of the Dead - Ed]
The undead have, fortunately, fared better in videogames. No slouches in shifting units, zombies have starred in some excellent games, with Resident Evil 4, the Left 4 Dead games and World at War's Nacht der Untoten the stand-out titles.
One title that didn't quite make the grade, however, was Dead Rising, Capcom's 360 exclusive. A modest critical and commercial success in 2006, the game split opinion as either cult classic or buggy, esoteric nightmare.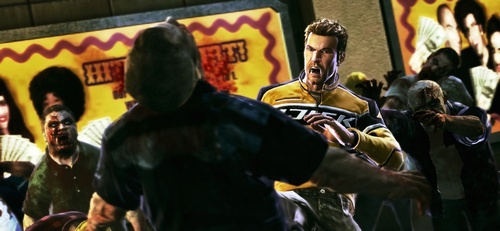 Dying to eat you
That same dichotomy will decide the fate of Dead Rising 2. Because, for all intents and purposes, the second outing is not so much a sequel as an out-and-out reproduction of the first. Any expectations that an overhaul would result from the change in development hands to Blue Castle Games slowly fade away with the slog through hours of repetitive gameplay punctuated with punishingly difficult boss battles.