This article is more than 1 year old
Dell 1130
Review Dell's diversification into printers has proved very successful for the company and though what's on offer are all variants of printers from other manufacturers, there's sufficient difference in features and costs to rack them up against the competition.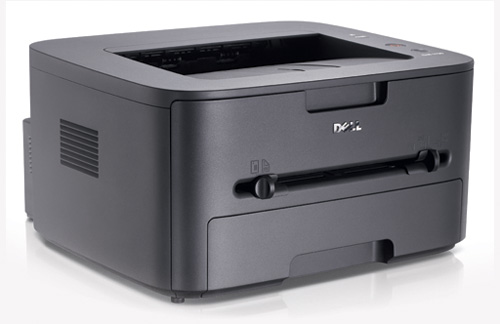 Looks like a Samsung, but with low Dell cartridge prices
The 1130 is a Samsung-sourced, all-black box with nicely-rounded vertical edges. The control panel consists of two buttons and a status indicator and it's a shame one of the buttons doesn't mimic Samsung's print screen function.
At the bottom of the front panel is a 250-sheet paper tray which slides neatly right inside the machine, and there's a single-sheet feed slot just above, for envelopes and special media. The single data socket at the back is USB 1.1 and drivers are provided for Windows and OSX. None of the manufacturers yet puts Linux drivers on the installation disk, but Dell does support various distributions that are available to download here.
Dell claims 18ppm for the 1130, but we saw a maximum of 13ppm on the test 20-page document and 12ppm on the 5-page, text and graphics job. Print quality depends on the content of the page. Black text is clean and dense at the printer's default 600dpi, and greyscales show little banding, though a few more shades would be handy. Photos show obvious dither patterns.
Verdict
The combined drum and toner cartridge, which is available in capacities of 1,500 and 2,500 pages, slides in from the front, fairly straightforwardly. Using the higher capacity part and pricing from Dell gives a cost per page of 3p, the lowest in the group. Given the cost of the machine itself, the 1130 is good value for money. ®

Dell 1130
A good all-round performer at a keen price.