This article is more than 1 year old
PARIS unveils impressive box
Main payload container ready for lift-off
Well, it just remained for my glamorous assistant to hoist the box aloft by the parachute attachment cords. The choice of shirt is certainly questionable, but you can't argue with PARIS's impressive box...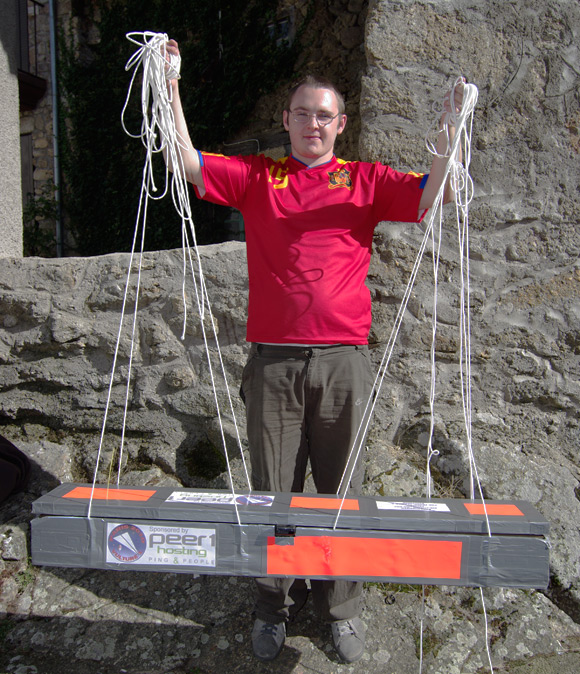 Now we merely have to finish the Vulture 1 aircraft and we're ready to roll. We'll have an update on that for you next week... ®
Additional PARIS resources
Our dedicated PARIS section, with all previous updates, is right here.
New to PARIS? We have a basic mission summary here (pdf).
Our Flickr page, with all previous photos.
Check out our YouTube channel - currently featuring a few kit tests.