This article is more than 1 year old
Nintendo outs bright red Mario birthday Wii
25 years of Peach pursuit celebrated
Japanese Wii fans will be able to buy a bright red version of the console next month, the better to help them mark Super Mario Bros' 25th anniversary.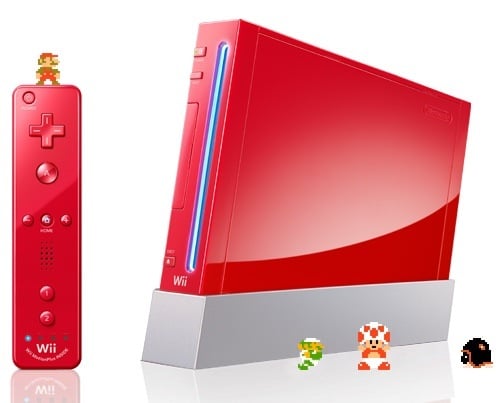 The red box goes on sale on 11 November, though that's just under two months after the game's 25th birthday - it was released on 13 September 1985, though Mario himself dates back to 1981's Donkey Kong as that game's Jumpman character.
Not only is the console red, but so too are the bundled Wii Remote and rubber anti-whack sleeve. Interestingly, the red Wii Remote has the technology out of Nintendo's Motion Plus add-on built in.
There's no word yet whether the red Wii will come to the UK. ®