Review While purists might prefer a standards-based approach to Internet telephony, there's no doubt that, for many people, Skype is much simpler to set up. Even so, with a few exceptions, most equipment is still tethered to a computer, especially if you want to use Skype's video calling.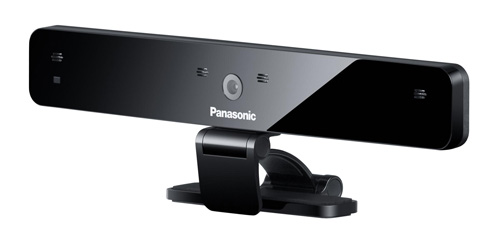 What's on TV? Panasonic's TY-CC10W Skype HD webcam
Panasonic's Skype camera is intended to help make that less of an issue; combined with the latest VieraCast on some 2010 TV models, the camera brings video calling into the living room. It's a wide, thin camera designed to sit on top of the TV, with a wide-angle lens and four microphones.
The idea is to capture everyone on the sofa, and provide decent quality sound, from a normal viewing distance, video-conferencing style. The camera connects to one of the USB ports on the TV, from a generously long cable, and the clamp-style base allows positioning on top of the set, or elsewhere.
Skype is accessed using the VieraCast button on the remote. After selecting the application, you can then configure it on-screen – including an option to start automatically. The main screens provide a list of options down the left, with familiar Skype icons for contacts, calling phones, settings and so on.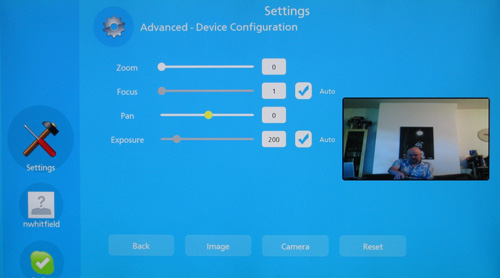 Alongside the usual Skype privacy settings, you can also pan and zoom the camera
Selecting an option gives more choices in the centre of the screen and, on the whole, it's very easy to navigate using the remote. The camera – which worked, incidentally, when plugged into my Mac too – can be panned a little left and right, making use of the wide-angle lens, so you don't need to shift the TV too much.