This article is more than 1 year old
Castlevania: Lord of Shadows
More God of War, less Van Helsing
Review The challenge to create an entirely new Castlevania game must have been a daunting one for developer Mercury Steam. Plucked from the relative obscurity of developing American McGee's Scrapland and Clive Barker's Jericho, the Spanish developer found itself dice-in-hand for Konami's big-budget gamble of rebooting its vampire-hunting franchise in 3D.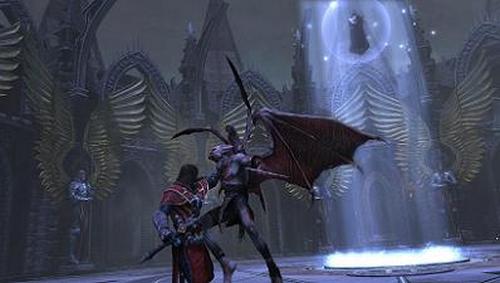 'We're on a diplomatic mission... from... Alderaan'
Given Konami had lost the gamble twice itself - with Castlevania N64 and the PS2's Lament of Innocence – it's no wonder Mercury Steam plays it so safe. What does surprise, however, is rather than mimic the Metroidvania formula, Mercury Steam instead plunders mechanics from other games – most notably the God of War series – to underpin Lord of Shadows with a solid foundation to combat and exploration.
So great is Lord of Shadows' homage to God of War, in fact, that for the first five hours narrative alone separates them. Gabriel Belmont treads in every one of Kratos' footsteps. Health restoration points, stamina and ability upgrades, beast riding, QTEs and Titan fighting – mechanics ripped wholesale from mythological Greece and replanted in the pestilent, cursed lands of Europe's Dark Ages.
Even Gabriel's crucifix and chain weapon bears more resemblance to Kratos' Blades of Chaos than any Belmont family legacy, as it grapples cliff faces and slashes through enemies in vivid, arcing neons.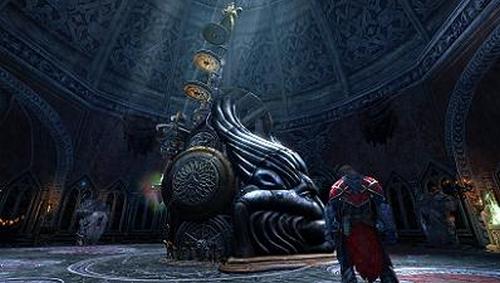 'Can I get the name of your interior designer?'
Many developers would be content to wrap up the game with a few more hours of pedestrian plagiarism. But, to Mercury Steam's credit, Lord of Shadows doesn't finish there. New elements are introduced and old combined to enliven the remaining ten hours, with combat, puzzles and exploration interspersed to pace the game effectively.