This article is more than 1 year old
Castlevania: Lord of Shadows
More God of War, less Van Helsing
And the Oscar for Best Cinematography goes to...
Elsewhere, Mercury Steam uses the camera to great effect. The engine moves seamlessly between action and cutscenes, never breaking the suspension of disbelief. And excellent direction keep you firmly in the world, as the camera pans out from narrow cliff ledges to reveal stunning panoramas, with distant, foreboding castles.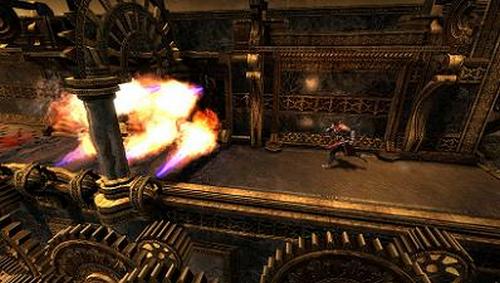 Troubled by gas?
When reached, these castles stage the game's thrilling crescendo, and reward Castelvania fans with the classic iconography of the series. Castlevania's trademark 16-bit aesthetics are wonderfully realised in 3D. Vampires, floating heads, possessed suits of armour and necromancers, even candlesticks and other destructible scenery are all present. And even though the game is unwaveringly linear, never satisfying true fans' desire for the Metroidvania template, Lord of Shadow's blend of gameplay and consistent novelty carries interest through to the climax.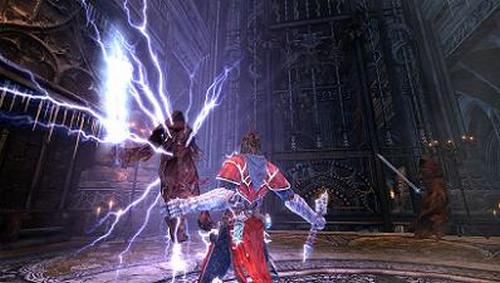 'And this is what we do to Twilight fans'
Verdict
Between 15 and 20 hours of play, Lord of Shadow's length is something of a double-edged sword. On the one hand it offers excellent value for money. But interest occasionally wanes, especially during the extended combat tutorial of the first third, where it most feels a lesser God of War. And, even though puzzles and exploration bring welcome changes of pace throughout, the stamina required by combat is difficult to maintain over such a long period of time.
But stick with Castlevania into its second and third acts, and you're rewarded with the game's true success: a constant stream of new ideas, culminating in some thrilling boss battles and perplexing puzzles. And the ultimate reward for persistence is a tantalising glimpse into the future, as Mercury Steam hints at a sequel that would take the Castelvania series into completely uncharted territory. ®
More Games Reviews

F1 2010
Dead Rising 2
RUSE
Halo: Reach

Castlevania: Lord of Shadows
An accomplished third-person combat adventure that shifts the focus of the Castelvania series. Available on Xbox 360 (tested) and PS3