This article is more than 1 year old
Red Wii, DS coming to UK this month
Mario Bros anniversary editions
Nintendo's red Wii, coloured to commemorate the 25th anniversary of release of Super Mario Bros will be coming to the UK on 29 October.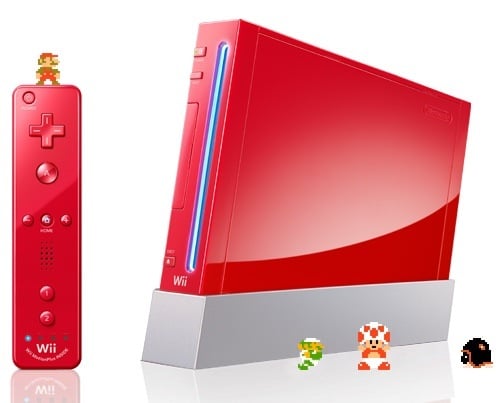 The pack will contain red console and a suitably hued Wii Remote Plus - it has built-in Motion Plus circuitry - and Nunchuk. You'll also get a copy of New Super Mario Bros and Donkey Kong, aloing with the usual Wii Sports.
Can't wait that long? A week earlier, on 22 October, Nintendo will release a red DSi XL. It too comes bundled with New Super Mario Bros.
There's no official word yet on pricing. ®