This article is more than 1 year old
Scosche Solbat2 solar charger
Sunny disposition
Review Even though the phrase 'There's no such thing as a free lunch' remains a truism, however cynical, it doesn't seem to stop Scosche from using the promise of 'something for nothing' to tempt you to buy its Solbat2 solar-powered backup battery.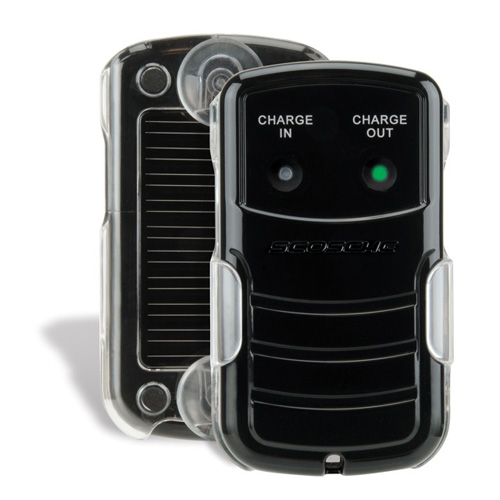 Scosche's Solbat2: Simple, idiot-proof design for charging and discharging
Like the Solar Pico Freeloader, the Solbat2 utilises a Lithium-ion battery with a charging circuit connected to a solar panel. Besides charging from the sun, a USB power source can be used instead. The battery is rated at 1,500mA, nearly double the Pico Freeloader's 800mA and enough to deliver a full charge to most smartphones.
The Solbat2 is a well-made piece of kit. The high-gloss black plastic body – about the size of a credit card, but 18mm thick – is solid and simple. With two LEDs in its front face, labelled 'charge in' and 'charge out' and two sockets in its top end – one USB and the other a small power jack – it doesn't take a lot to deduce how to use it.
The supplied power plug to USB cable connects the device to any USB socket which can supply power – typically a desktop or laptop, though you could use a mains to USB PSU. Taking power from it means using the dedicated USB leads – supplied with most mobiles, media players or PDAs – to connect from its USB socket to the receiving device.
With its internal battery full, the Solbat2 happily charged up a variety of devices I tried, including mobiles and an HD-based media player. No complaints there. It was the other side of the equation which proved less useful.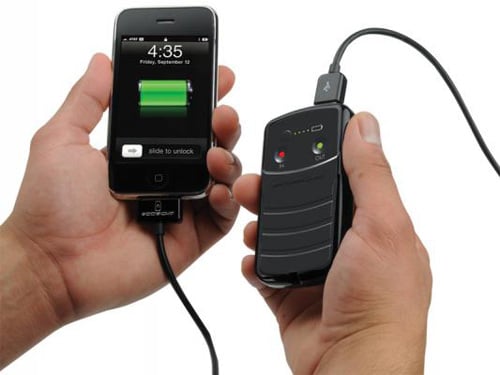 1500mAh battery can fully recharge most smartphones
Scosche claims the Solbat2 takes four to five days to charge its battery from sunlight. Yes, it's worth repeating that it's days. Brownie points to the company, for honesty. Solar, by comparison, claims a day for the Pico Freeloader, but I reckon it's not much faster than this one.