Marissa Mayer – Google's first female engineer and one of its most familiar public faces – is moving on from her role as vice president of search to run the company's geolocation and local services.
As originally reported by Bloomberg, Mayer will also join Google's operating committee, a kind of privy council that helps drive the company's efforts to augment human reality. "Marissa has made an amazing contribution on search over the last decade, and we're excited about her input in this new area in the decade ahead," the company said.
Mayer was employee number 20 when she joined Google in June 1999, following a masters degree in computer science at Stanford University, Sergey Brin and Larry Page's alma mater. For years, she was the gatekeeper of the company's famously stark homepage, and she became the number one Google posterchild, fronting the release of some of Google's most high profile services, including not only search updates such as Google Instant, but non-search services such as Google Health. Word is that she had the final say on the design of all Google products.
Mayer is also the only Google engineer to ever appear in the pages of Vogue, and in 2009, she was one of Glamour Magazine's Women of the Year. "With a wardrobe that's strong on Oscar de la Renta and Armani, Mayer cuts a striking figure on the company campus," Glamour said.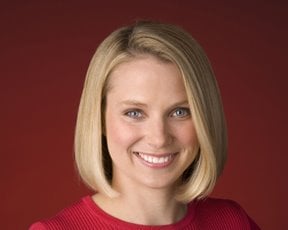 Marissa Mayer
According to Bloomberg, vice president of engineering for web search Udi Mander will take over Mayer's role overseeing search. Mander is the former chief scientist at Yahoo!, and he served as the chief algorithms officer at Amazon. He joined Google in 2006, and he too became a familiar face at Google product launches. Last month, he was among those who told The Reg that Google Instant, the company's "realtime" search engine, is all about improving user experience and not an effort to serve up more ads.
Incidentally, Shashi Seth, Yahoo!'s senior vice president of search and a former Google man, disagrees. And so do we.
In her new role, Mayer will oversee services such as Google Places and Google Maps as well as services built around the user's location, including Google Latitude. Recently, she's become a mainstay on Foursquare, the social networking service/online game that that encourages you to tell the world where you are. Foursquare was founded by Dennis Crowley, who founded a similar service called Dodgeball in 2005. Dodgeball was eventually bought by Google and shut down in 2009.
At Google, Dodgeball was pushed out by Google Latitude, which was soon joined by the ill-fated location play Google Buzz. This spring, Google acknowledged the Latitude isn't as popular as the company would like it to be, and the Mayer move is a clear indication of just how determined Google's is to carve out a slice of this market. After all, if you know a user's location, it becomes that much easier to target ads. ®