This article is more than 1 year old
RIM BlackBerry Torch 9800
Burning sensation?
OS update
The Torch 9800 is the first device to market with BlackBerry OS 6, which offers a few updates on the previous version, and all for the better. The user interface is familiar… but different. It still displays the standard BlackBerry icons and the full menu can be pulled upwards from a bar at the bottom.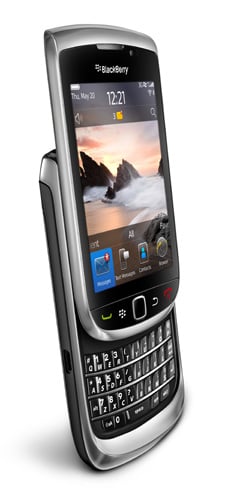 Changes to the OS are subtle and useful overall
You can choose how many rows of icons you show (one, like HTC Sense, through to four), then you can brush to left or right to arrange them across five separate screens: All, Favourites, Media, Downloads and Frequent use. It's easy to rearrange the order they appear in too.
The toolbar at the very top of the screen displays connectivity info and, when you touch it, you have instant control of your network, Wi-Fi and Bluetooth connections. The message bar at the top flags up the number of messages you have waiting from various sources, including mail, text messages, Facebook and Twitter. Press on the bar and you'll get a drop down menu of all your pending messages, sorted by source.
It's an intuitive and easy way to keep up with your social obligations but, unfortunately, it doesn't highlight your latest messages – you'll have to open the menu each time to view them. This section also contains the Universal Search icon, which lets you search both phone and web for whatever you're after.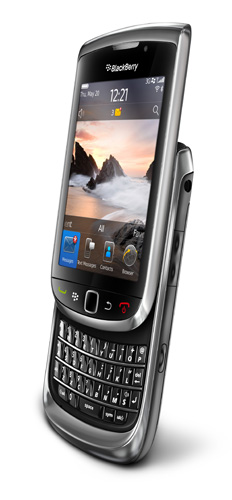 App World has much more on offer to expand the handset's functionality
BlackBerry App World is still far behind Apple in terms of numbers of course, but there is a good range of useful productivity apps available now, including the free Social Feeds app, which organises your social networking feeds and Snaptü, which pulls together a range of online services including news and sport updates, social networks, TV, film and restaurant details.