This article is more than 1 year old
Powermat iPhone 4 wireless charging kit
Cutting the cord
Review Powermat, the best-known purveyor of wireless charging systems, missed a chance by not getting its iPhone 4 inductive charging pack out sooner than it has. Antennagate highlighted the benefits of wrapping the newest iPhone in a case, and Powermate might have sold a fair few units on the back of it.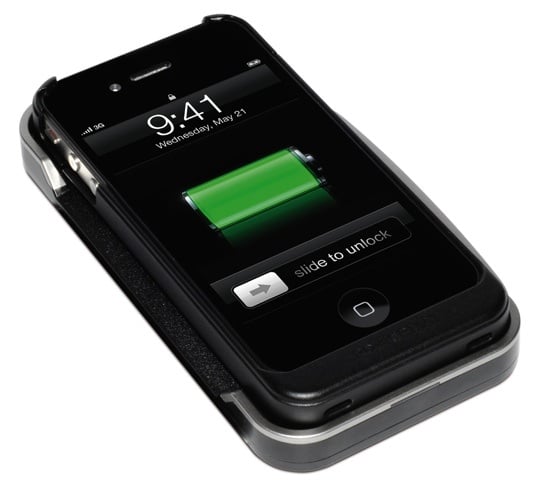 Powermat's iPhone 4 bundle: wireless charging out of the box
Fortunately, it has newly stoked fears concerning the resilience of the handset's glass face and rear to call upon when the kit goes on sale early next month.
In addition to a case designed to link the iPhone 4 to one of Powermat's charging pads is a single-device charging tray. Unlike the regular pads, this one has raised edges. The tray gets its mains power from an AC adaptor smartly designed to make it easy to wrap the cord around it.
I should explain how Powermat's technology works. It uses magnetic induction to transmit power between two coils of wire - one in the charger, the other in the case - when both are sitting within the same magnetic field.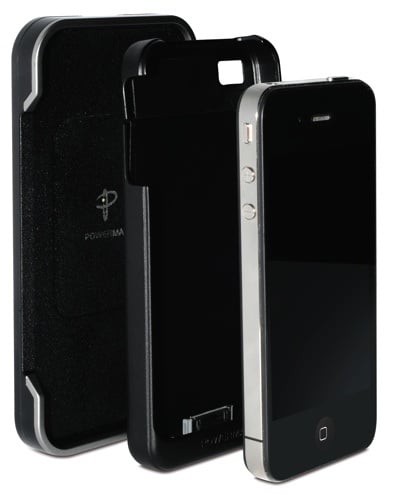 Fits together neatly
It works, too. Good alignment is essential, but the design of the pad ensures that even though, as with Powermat's multi-device charging pads, it gives a wee bleep when device and pad are ready to exchange power.