Review Once the anonymous creator of white-label handsets for the networks, HTC has moved firmly centre stage with its own-brand Android and Windows Mobile handsets. The HD7 is the first of a plethora - seven of them actually, hmm, coincidence? - of new Windows Phone 7 handsets, part of a major push to relaunch the not-much-loved OS with a new look, new abilities and, perhaps, new cool.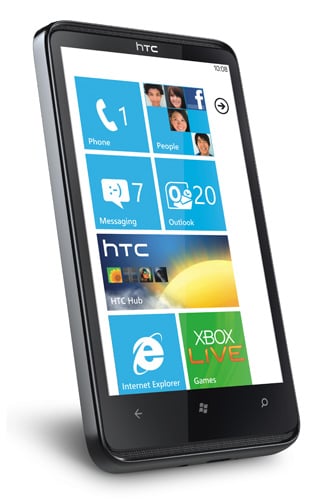 HTC's HD7: Windows Mobile reborn
If anyone was going to make Windows Phone 7 look good, it was going to be HTC, and it's done a fine job in the style department with the HD7's glossy black minimalist sheen.
The HD7 isn't small, measuring a hefty 122 x 68 x 11mm and weighing 162g, and from the front it looks solid and brick-like. Turn it on its side, though, and it reveals tapered edging towards the back which makes it seem like a little less of a handful. The 4.3in screen dominates the front of course, with a little room for three touch sensitive buttons beneath it: home, back and search.
On the sides are a volume rocker and camera shutter button, with micro USB power/sync port and 3.5mm headphone jack on the bottom - not so weird as it sounds, since it doesn't matter which way round the handset sits in your pocket, and it's certainly better than having it on the side.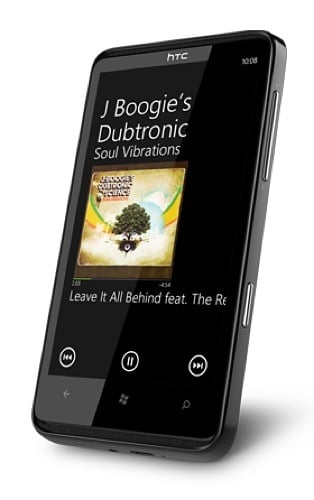 Designed with media in mind
The back casing is made of that tactile rubberised plastic that HTC is so fond of. The 5Mp camera and twin LED flashes are set within a hinged surround which flips out to act as a stand for hands-free video watching.
Similar topics