Vulture 1 sprouts wings and a tail
Lots of lovely construction snaps for your viewing pleasure
---
The Paper Aircraft Released Into Space team is assembling for the imminent launch of our Vulture 1 aircraft into the blue yonder, and here for your viewing pleasure are some further constructional details of our advanced all-paper vehicle.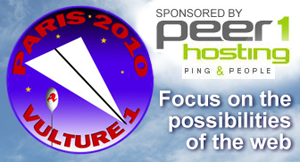 Before getting stuck into the snaps, those of you who aren't up to speed on the Vulture 1 are advised to check out our previous pieces, especially this one on how we put together the main fuselage.
Our first job before putting the tail together was to mount the GPS/APRS board (details here). Cue styrofoam...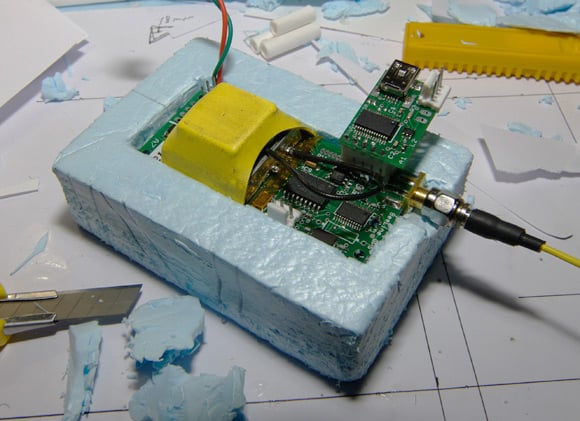 ...and here's how the thing sits inside the fuselage: