Review We've been playing with a Windows Phone 7 device for a week or so now, and have been surprisingly impressed with the detail, though sadly disappointed with the bigger picture.
Microsoft has put a lot into Windows Phone 7, and plans to spend a fortune developing it, but while the interface and functionality has a host of beautiful touches - from the dots that fly around the place showing activity, to the elegant animations bringing a minimalist interface to life - the whole fails to satisfy entirely and one can't help feeling there's still a lot of work to be done.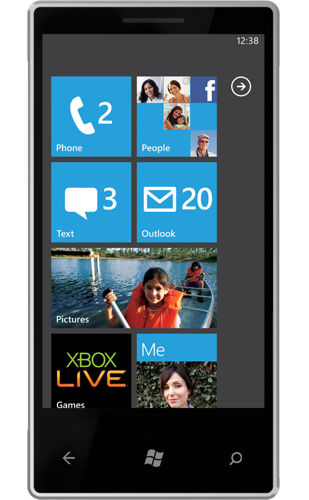 Microsoft has spent a great deal of time making sure its baby gets everyone's attention; reviewers were required to attend a half-day briefing to ensure they understood the motivation behind every nuance of the interface. Just in case they dozed off, MS helpfully provided a 107-page reviewers' guide. One can hardly fault a company for providing dedicated support, but it's indicative of how important it is to Redmond that Windows Mobile 7 is loved by all.
And there's a lot to love, with applications heavily integrated and tied (or locked) to cloud services from Microsoft and its partners. But before we get into the interface and what's behind it, we'll start with the hardware, which is mandated on every Windows Phone 7 device.
The Hardware
Every Windows Phone 7 must have three buttons on the front, providing Back, Search and Start (which means Home, but Microsoft insists on calling it "Start"). Back and Search are context-sensitive, but Start always takes you back to the tiled home screen.
On the side are a couple of volume keys and a camera button as well as a power button. The latter two are dual-function: tapping on power button either locks or wakes up the phone, half pressure on the camera button starts the camera focusing, while pressing fully takes a snap.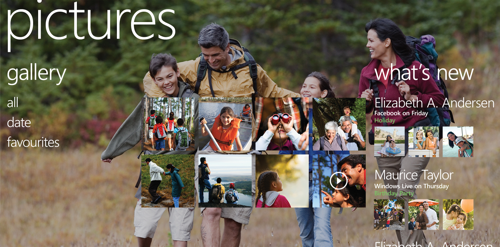 Microsoft makes much play of the camera button; every phone will have at least five megapixels and a flash, and pressing the hardware button at at any point causes the camera to jump into life regardless of what else is going on - even if the phone has been PIN locked, though you'll have to unlock it before you can save the photograph.
Manufacturers are allowed to add a keyboard, but that's about all the innovation that's permitted. No additional buttons, and no removable memory either - Microsoft reckons it complicates things - so any differentiation is going to have to be in software, and not a lot is allowed even there.