Exploring with Internet Explorer
Microsoft's web browser deserves a special mention, as it's faster and more responsive than any of the competition. Pinch to zoom is supported, but mostly one just taps to zoom in and out, and the speed with which it loads and renders pages is directly comparable to a desktop computer. Few sites recognised the browser as being mobile, so in most cases we had the desktop site that worked perfectly on the diminutive screen.
Flash isn't supported, and won't be anytime soon, but neither is SilverLight (Microsoft's answer to Flash). We're told that YouTube videos will work, and that a YouTube client will be triggered by clicking on an embedded video in a website, but on our handset that wasn't working.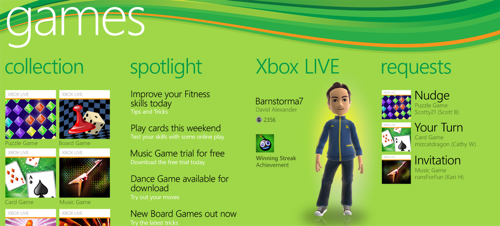 It would be nice to think that other applications might be integrated in the same way - triggered though a website link, but apparently that's not the plan. Better functionality is reserved for Microsoft and its buddies.
The Final Call
Microsoft has achieved amazing things with Windows Phone 7, and some of the details are beautifully executed, but the platform is far from perfect. When the handset was first issued, the Microsoft staff spent more than half an hour trying to get it working with The Register's email system, partly thanks to some dodgy hotel Wi-Fi, and partly down to the way we run our email system - but mostly the time was taken up looking at a mailbox that blithely claimed to be empty and refused to admit anything was wrong. A couple of error screens and we'd have been sorted in half the time, but Microsoft hates to display error screens, so Windows Phone 7 doesn't show them.
Even now the mailbox integration is far from perfect, working perfectly with an IMAP account but unable to tally with the contents of a Gmail box, for reasons that remain obscure.
This is all a shame, 'cos the animations and thumb-driven interfacing really is very impressive and makes the handset pleasant to use despite its complexity. The tiles need to be more interactive to justify their existence, and what bugs there are need addressing, but in a year or two Windows Phone 7 could be a very impressive platform.
But not yet. ®