Preview Let's get the hard part out of the way at the start. The new MacBook Air isn't a cheap computer, and was never going to be.
If you're the sort to throw a fit because you can by a 15in octo-core über machine for half the 850 quid Apple wants for the even most basic, smallest Air, stop reading now. Let me assure you, your prejudices will be reinforced.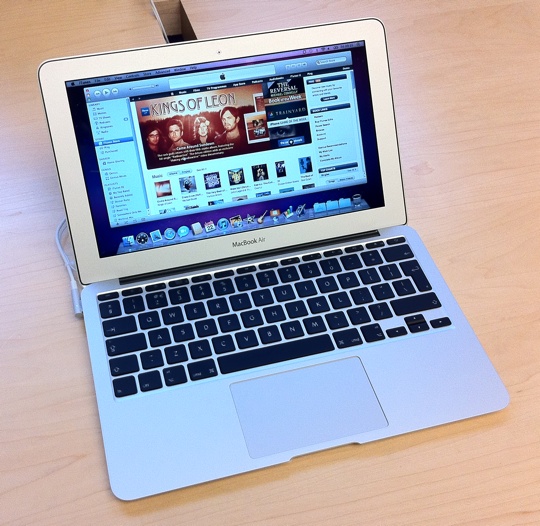 Tasty: Apple's 11.6in MacBook Air
Likewise, netbook fans who believe compact machines should cost no more than £300 aren't going to be interested either. Back to your Atoms, folks.
Apple fans will, of course, love the new Air no matter what, so they can probably quit reading at this point too.
The question is, then, does it have anything to offer to all the rest of us?
The answer is yes, if you're someone who values portability over performance. With a 1.4GHz Core 2 Duo in the 11.6in Air and a 1.86GHz chip in the 13.3in model, neither Air is a powerhouse. But neither was the original, 1.6GHz machine, and that was eminently suited nonetheless to word processing, basic photo editing, media playback and app development. I know, those are all tasks I put mine too. I even played Halo on it.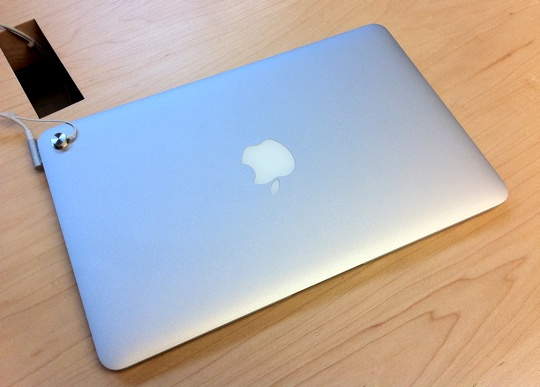 Iconic
And with the much superior graphical horsepower of the Nvidia GeForce 320M. It takes up to 256MB of the 2GB of 1066MHz DDR 3 memory soldered to the Air's motherboard - 4GB is a build-to-order option - and is built into the chipset. A quick peek at Mac OS X's System Profiler shows the Air's SSD connects to an Nvidia controller.
Sponsored: Webcast: Discover and secure all of your attack surface