HD Webcams
Video chat with greater clarity
Product Round-up With World+Dog now using Skype or an IM app to video-chat to friends and family across the globe, it's worth remembering that how you look to the world at large is dependent on the quality of the webcam you are using. If you are using a low-end laptop or netbook, the integrated 1.3Mp or even 0.3Mp webcam is not going to give your mug a good full-screen treatment.
I, for one, want to be seen in glorious widescreen HD - or as close to HD as the other person's monitor can manage - when I chat to Auntie Doris in Vancouver or Cousin Jim in Cape Town. I don't want to appear in a dull and blurry box that would make John Logie Baird tut, tut, tut in disapproval.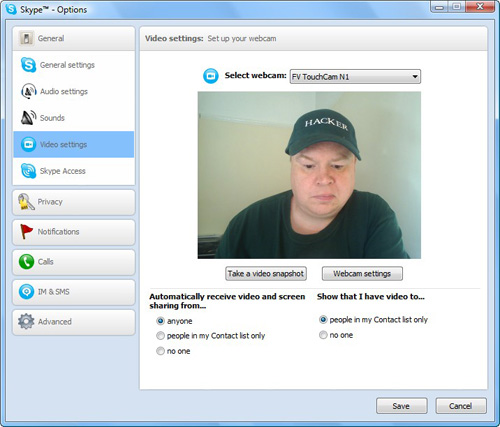 The ability to work in low light is handy too - who wants to chat from their armchair of an evening under an arc light glare? While I'm at it, I also want my camera to have a decent microphone to give full range to my glorious baritone.
To satisfy these needs, there is a new breed of HD webcam that offers improved video, better sound or both, and I tried out four of them. They range in price from £50 to £100, and they can all be attached to either a desktop or laptop screen.
I tested them on a 2.1GHz Dell Inspiron 1525 laptop and a Samsung N140 netbook running Windows 7 and Ubuntu Linux 10.04, respectively. The frightful images of yours truly were taken using Cheese for Linux at the highest still image resolution available to give a flavour of the end result.
Here, in alphabetical order, are the webcams...