This article is more than 1 year old
Nielsen cops to iPad stat cock-up
Fewer iPad download virgins
The customarily competent media-survey firm, The Nielsen Company, has backtracked on its startling claim that one-third of all iPad users have never download an app. The company now says that the number of download virgins is fewer than one in ten.
"This article and the related download have been amended to reflect updates to the percentage of iPad users in the survey downloading apps," now reads a post on the company's blog describing the study in which the download stats appear.
The "related download" to which Nielsen's brief update notification refers is a précis of the survey firm's recent study, released last week, entitled "Connected Devices: Does the iPad Change Everything?" When it was first released, that "fact sheet" [sic] included a chart that looked like this: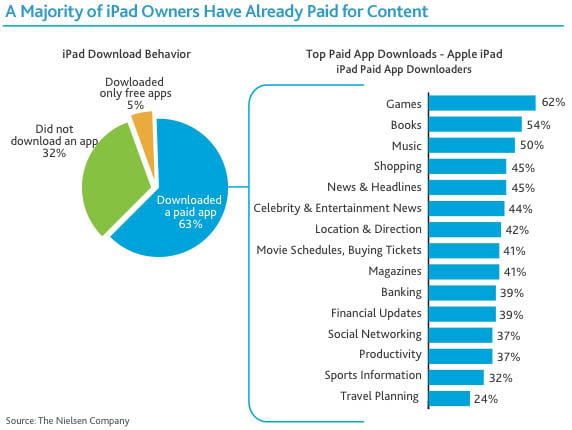 Nielsen's original take on iPad app-download stats
That chart has since been amended, and now looks like this: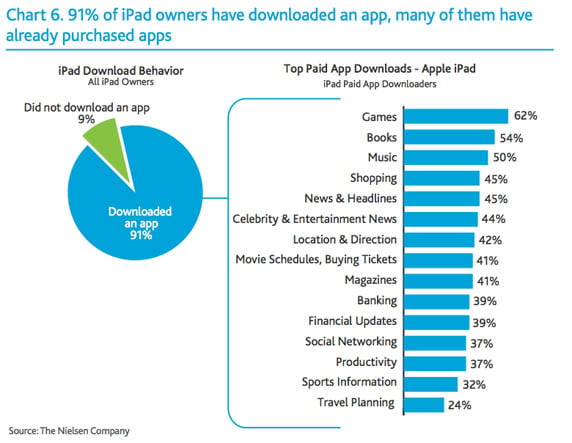 'Did we say 32 per cent? Excuse us — we meant 9 per cent'
Face, meet egg. Not only does Nielsen come out looking foolish in this cock-up, but so do the BBC, MSNBC, InformationWeek, Wired, and many other media outlets — including The Reg — that reported the original figures.
How did Nielsen manage to first misstate the number of iPad download virgins by a massive 350 per cent? What prompted them to restate their figures? Did they receive a phone call from some Cupertinian corner office?
We've asked Nielsen to comment on their turnaround, but didn't immediately receive an answer any more satisfying than "we'll get back to you." ®