This article is more than 1 year old
Vulture 1 rolls out of fab bunker
Get yer final construction snaps here
The Paper Aircraft Released Into Space team are delighted to bring you the final construction snaps of the Vulture 1 aircraft.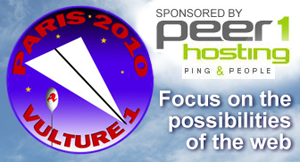 You can check out the first two build phases here and here. Since we've already covered the techniques and materials used in some detail, you're advised to refer back if you've got any doubts about exactly how we put together the Vulture's nose.
So, without further ado, on with a few photos...