Sony has dropped the UK price of the PSPgo, a download-only version of the handheld console, in plenty of time for Christmas.
From November 1, the device will sell for £160 - a £65 reduction. By comparison, the larger PSP that supports Universal Media Discs is available for £135.
The cuts follow those announced yesterday in Japan of roughly £84 and US price drops, reported last week, of a mere £32.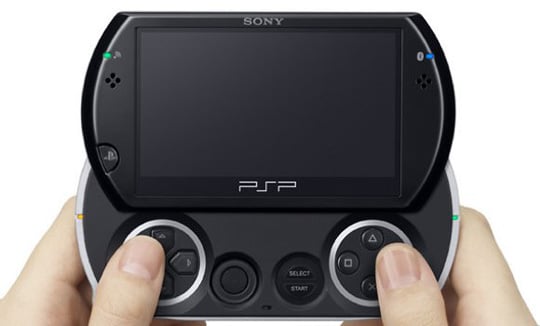 The PSPgo, slightly bigger than an iPhone
Sony's competitor, Nintendo dropped Nintendo DSi prices in the summer and with both companies set to launch new devices next year, the PSP2 and 3DS, this may be the last Christmas to realistically capitalise on the current crop. ®