Ten... bedside iPod docks
Wakey, wakey!
iLuv iMM289

A nice little dock, this iLuv. It's circular and design to be flipped through 90° when your iPod or iPhone is in place to enable video viewing a Cover Flow. There's a pad behind the iDevice to keep snug, and an adjustable flip-out support to ensure it doesn't drop from the dock connector when rotated. There's no alarm facility per se, but the app iLuv created for its iMM190 dock can be download and used here - but it'll only play pre-loaded alarm sounds, not tracks from your iTunes library. The sound's a tad boxy up close, but expands somewhat when you step away. And it's not half bad for a forty-quid speaker.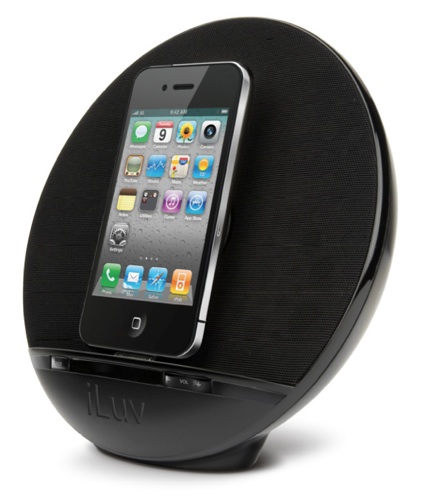 Reg Rating 75%
Price £40
More Info iLuv
Memorex Mini Alarm Clock Radio

This is the classic alarm clock FM radio update with iPod support. The Memorex's side-facing speakers won't fill a room - too much distortion at high volumes - but they'll do for a quick blast of tunes or the Today programme to get you up in the morning. Simplicity is the name of the game here, with a straightforward, upward-facing control layout - the iPod sits almost flat, supported by a twist-up pad - and just one alarm. The device can sync its clock with the iPod's, but you'll have to set the alarm directly. Not at all bad if you want something basic and cheap.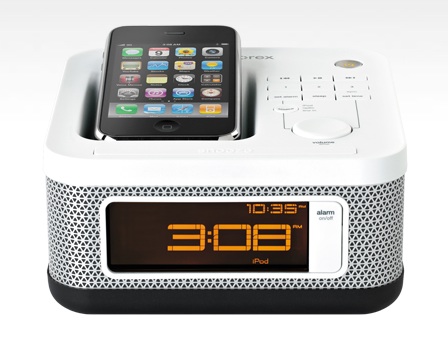 Reg Rating 65%
Price £50
More Info Memorex